What will your child experience on the FUN BUS?
The FUN BUS is a full-sized school bus loaded with gymnastics equipment to provide children, ages 18 months to 7 years, with FITNESS FUN. The FUN BUS never moves with children on board and is climate controlled (heat and a/c) to ensure a comfortable environment. Each class is facilitated by two FUN BUS coaches in a structured format that incorporates social and classroom rules and are enhanced by age appropriate music. There is a new theme each week. The activities on the bus change weekly, but always include a stretching and warm-up period and a circuit time (similar to an obstacle course) using equipment on the bus to tumble, climb, jump, flip and swing. Classes end with a special closing game or activity. Students finish their session by sliding out the back of the FUN BUS!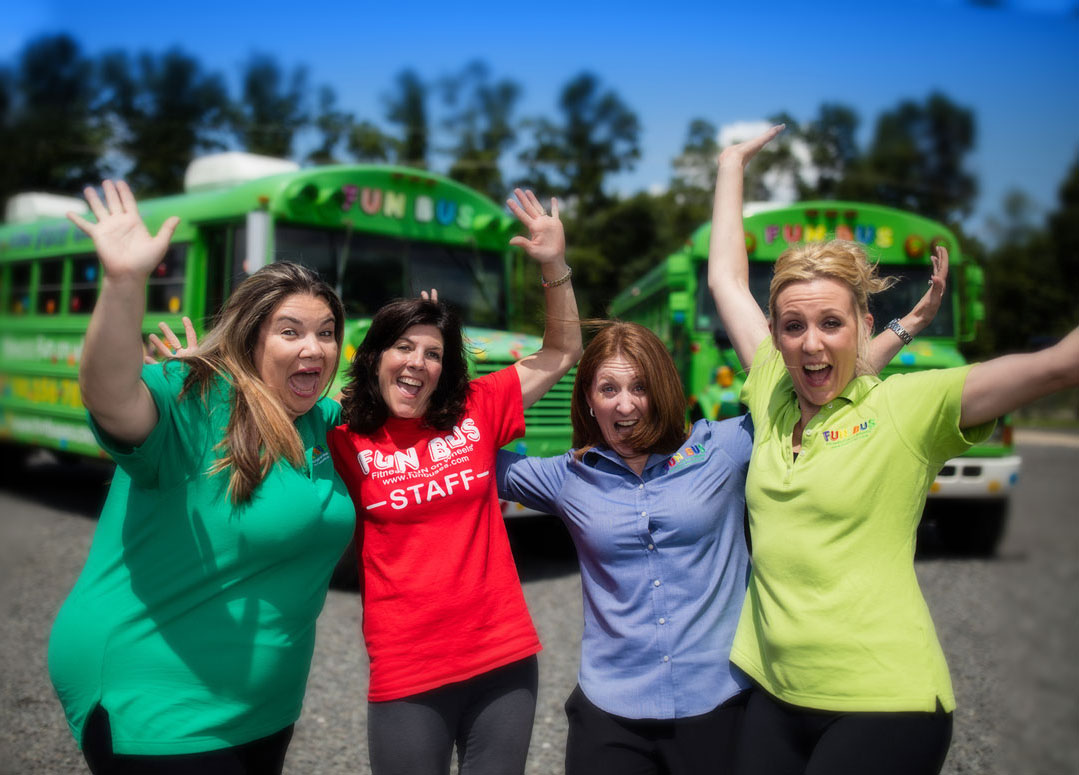 The FUN BUS is an exciting, interactive program that brings FUN, fitness and learning to children everywhere. Whether it is traveling to schools, daycares, birthday parties or special events, the FUN BUS has a FUN philosophy of utilizing a hands-on approach to making fitness FUN for children.
Parents & Kids Love FUN BUS!
"My 4 & 6 year old daughters and their friends both LOVED the FUN Bus!! The best part was for the parents - sitting in my living room, sipping coffee, and watching from afar as their kids had an hour of exercise & FUN! I highly recommend the FUN Bus!!"

- Darcie K.