Birthday Reservation
Reservations are made on a first-come first-serve basis. Reserve the FUN BUS by contacting us today.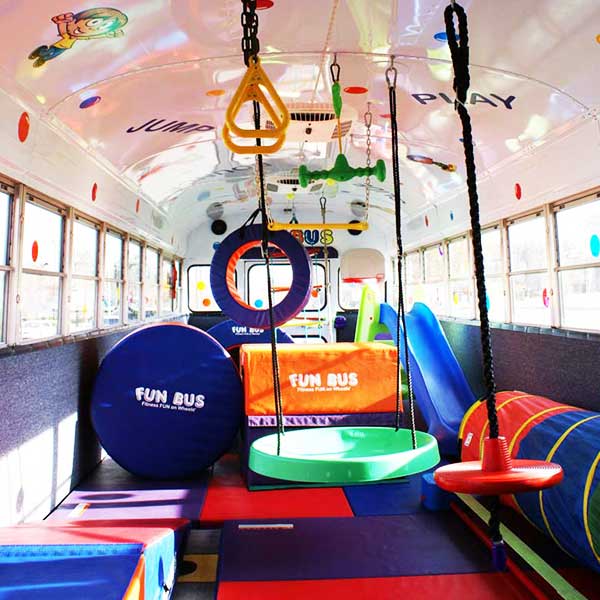 Birthday Party Pricing
---
$275*
One Hour of Fitness Fun!
$50 for 30 additional minutes. Call for party availability and special requests.
We guarantee a FUN BUS party is a childhood experience they'll never forget. We look forward to every party and our goal is to make each one a positively memorable experience for all!
---
The Fun Bus has its own one-hour birthday party playlist but is happy to play customer provided music.
While on board for the 60 minutes, the children's activities consist of tumbling, sliding, hanging, flipping, jumping, crawling, climbing, balancing, rolling-you name it, they can do it!
The Fun Bus can come to your home, school, a local park, house of worship, or a restaurant. We need a relatively level place to park out of the flow of traffic.
The Fun Bus never moves with children on board.
All Fun Buses are equipped with air conditioning and heat units.
For questions and reservations please call or email [email protected]
---
*Additional time can be added at the rate of $50 for 30 minutes or $100 for an hour.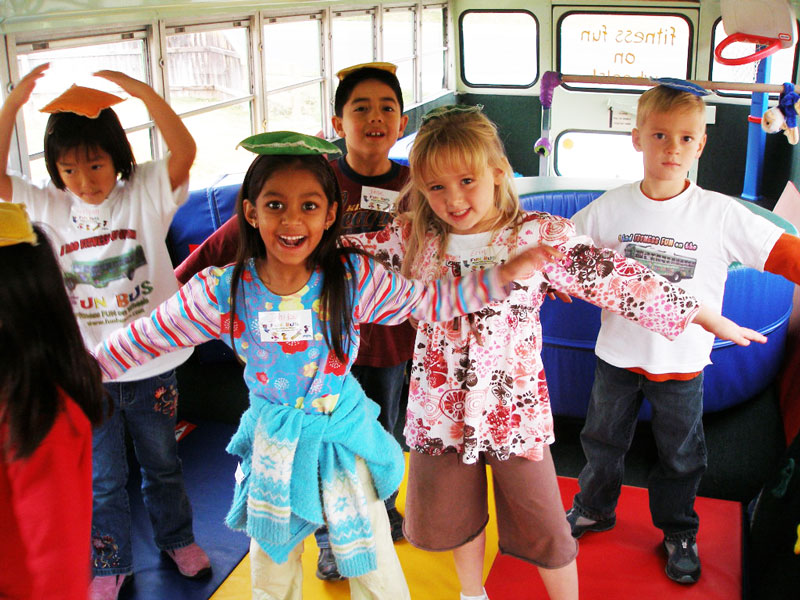 Are you ready to make your party the talk of the town?
Whether your child has experienced FUN BUS at school or at another birthday party event, we often hear from our customers that their child enjoyed FUN BUS so much, that they simply can't stop talking about it!
Areas We Serve
Duval and St. Johns counties including Jacksonville, Ponte Vedra, St. Johns, Switzerland, Neptune Beach, Atlantic Beach and St. Augustine.