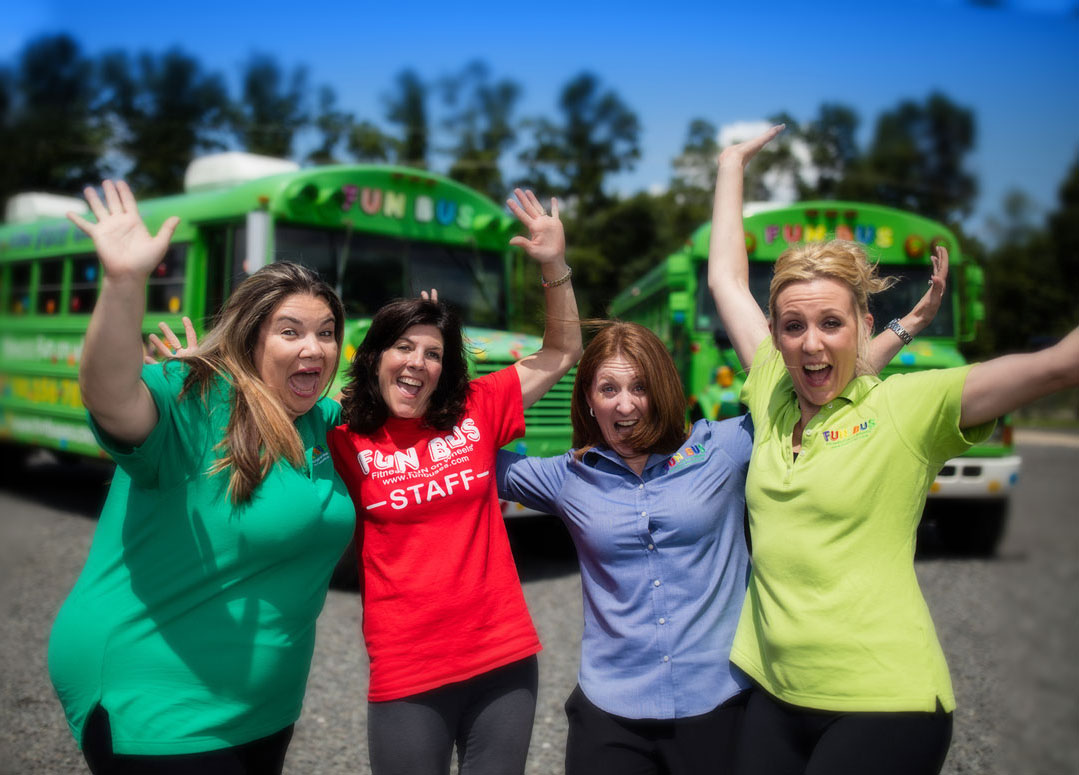 The FUN BUS is an exciting, interactive program that brings FUN, fitness and learning to children everywhere. Whether it is traveling to schools, daycares, birthday parties or special events, the FUN BUS has a FUN philosophy of utilizing a hands-on approach to making fitness FUN for children.
Parents & Kids Love FUN BUS!
"My 4 & 6 year old daughters and their friends both LOVED the FUN Bus!! The best part was for the parents - sitting in my living room, sipping coffee, and watching from afar as their kids had an hour of exercise & FUN! I highly recommend the FUN Bus!!"

- Darcie K.