F
U
N
B
U
S!
FUN BUS is a mobile "gym on wheels" offering fitness FUN classes to preschool & childcare facilities with children ages 18months - 7yrs in a colorful, FUN and safe environment.
FUN BUS also specialize in summer camps, school events and birthday parties too! So, learn and grow during milestone years with FUN BUS! Building memories, muscles and healthy habits which last a lifetime!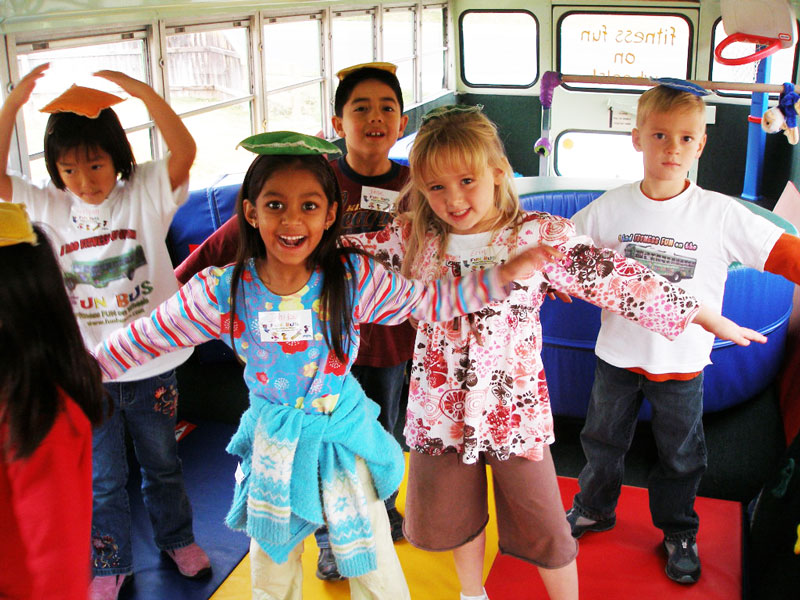 Are you ready to make your party the talk of the town?
When you hire a mobile kids party bus for your child's special day, we bring the party to you! FUN BUS will provide the FUN and entertainment, while you sit back and enjoy the break! Learn how FUN BUS will make sure your next party is the talk of the neighborhood. Reservations are made on a first-come first-serve basis. Request a kids party bus by contacting us today.
Follow FUN BUS
on social media to keep up with the latest company news, industry news and useful resources.
More about FUN BUS
---
We have developed an innovative and fun approach to fitness that kids and parents love. Our priority is to a provide a safe non-competitive environment with FUN instructors who are always nurturing and attentive. Our lesson plans and equipment rotate weekly to include new lessons for optimal fitness FUN.
Looking to join our family?
A CHILDREN'S FITNESS FRANCHISE THAT BRINGS THE FUN!