Birthday Reservation
Reservations are made on a first-come first-serve basis. Reserve the FUN BUS by contacting us today.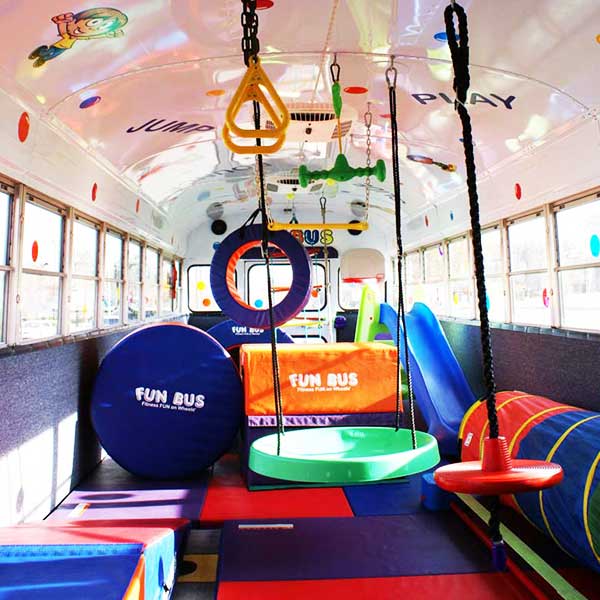 Parked almost anywhere, your driveway, a local park, pizzeria or ice cream shop, we guarantee a FUN BUS party is a childhood experience they'll never forget. Two FUN instructors will arrive at your party in our BIG GREEN BUS! We take up to 15 children at a time, ages 18mo-7yrs, for one hour (or more - depending on your package) of Fitness FUN.
Larger group? We can accommodate! Fully Climate controlled. We come rain or shine.
---
On the FUN BUS, our amazing FUN Instructors will lead the group(s) in a super FUN warm up and stretch, song and dance to get their bodies and minds ready for the FUN.
Then kids will tumble, climb, bounce and swing along our famous FUN BUS obstacle course, set to their favorite music.
Safety is first on FUN BUS, so listen to the leaders to what they say, try new things when you play. Taking turns one by one makes this bus so much FUN.
FUN BUS parties cool down by singing Happy Birthday to the guest of honor, playing our popular group games like the FUN BUS washing machine, George of the Jungle or parachute ball. All guests get hand stamps and a sticker before singing the Bye-Bye FUN BUS song. The best part is sliding out the back of the FUN BUS on our big banana slide and into your arms!
You must guarantee parking for the bus. Forty feet (four parking spaces) is needed. In addition, the parked bus cannot obstruct the flow of traffic on the street. Therefore, the street must be wide enough to allow other vehicles to pass by the parked bus.
Reservations are made on a first-come first-serve basis. Reserve the FUN BUS by contacting us today.
Sounds like A LOT of FUN, right? Request your reservation now!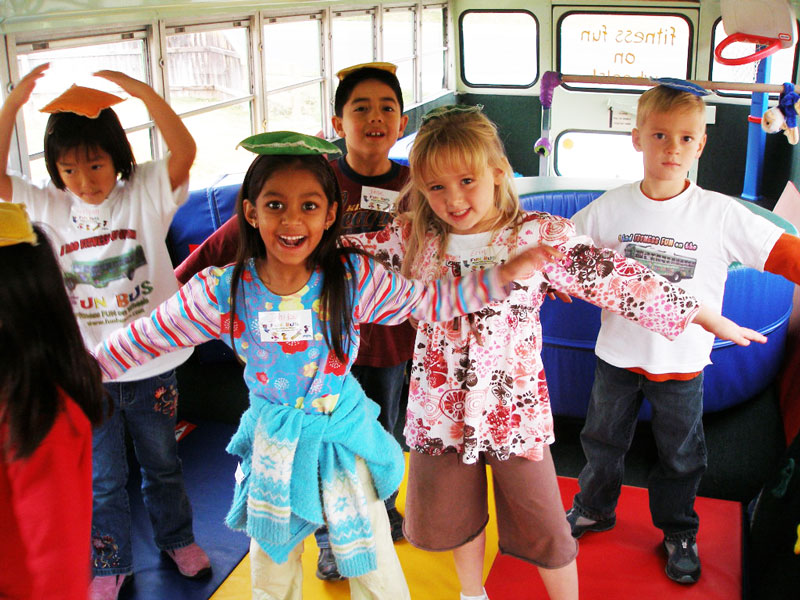 Are you ready to make your party the talk of the town?
Whether your child has experienced FUN BUS at school or at another birthday party event, we often hear from our customers that their child enjoyed FUN BUS so much, that they simply can't stop talking about it!
Areas We Serve
Berkley, Taunton, Raynham, Dighton, Fall River, Freetown, Somerset, Norton, Rehoboth, Lakeville, Bridgewater, Middleboro and Assonet.