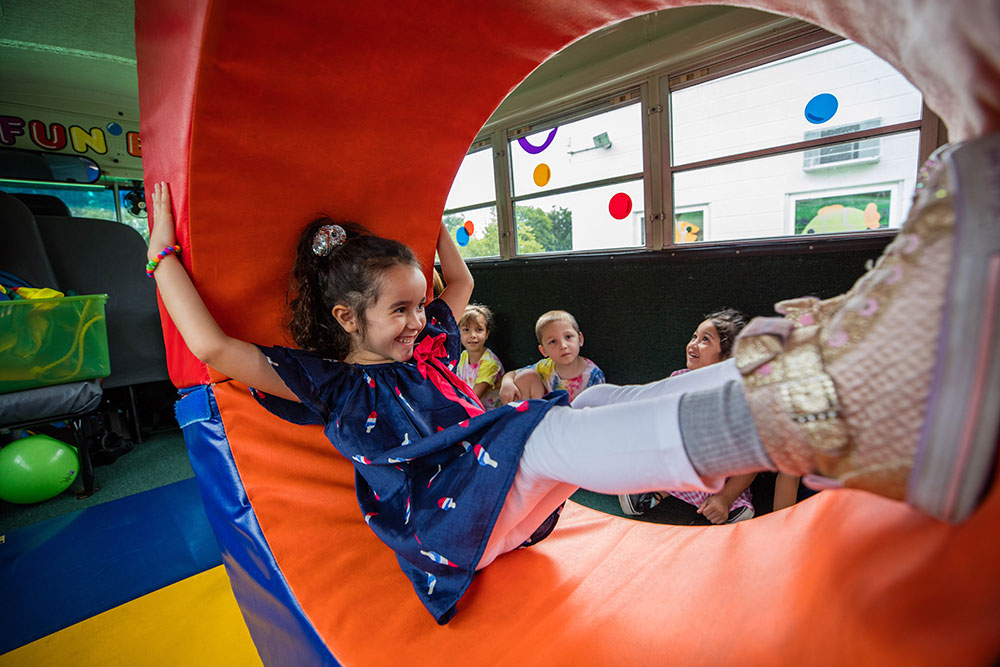 Posted on Sep 7th 2021
Why Opening a Children's Franchise is the Right Move, According to Franchise Wire
Delving into the world of franchising is already a stressful endeavor, but add in the decision of which industry to open a business in and things can get...complicated. In a post-pandemic world, it's hard to know which industries will boom and which may bust. Thankfully, there's one area that is always strong: Children's activities. According to recent surveys, 40% of American parents spend more than $1,000 annually on their children's extracurricular activities.
There are several types of children's franchises to own, but FUN BUS stands a cut above the rest. In a recent article from Franchise Wire, our mobile kid's gym franchise was featured as one of the best children's franchise opportunities!
Read what Franchise Wire has to say about FUN BUS:
"FUN BUS is a brightly colored mobile "gym-on-wheels" created from refurbished school buses. The unique service gives children ages 2-7 years fun fitness classes at daycares and preschools. It also hosts birthday parties and special events. FUN BUS franchisees enjoy repeat business by essentially becoming an extension of preschools and daycare centers. Their regular fitness classes are a great way for schools to get kids moving and occupied throughout the day without investing in their own equipment or staff. Other revenue streams include summer camps, school events, and birthday parties."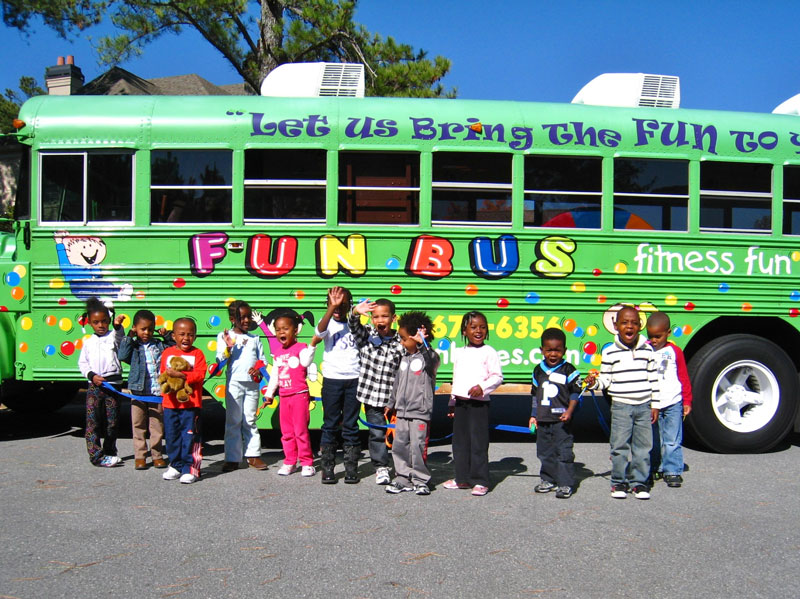 Children's franchises are a prime opportunity for anyone looking to branch into the world of franchising with a stable, important industry. Not only do they provide fun and entertainment, but children's franchises are an important part of setting the foundation for healthy lifestyles and life skills for the rising generation.
FUN BUS is proud to offer a unique, mobile take on getting kids to be active throughout the day. Our buses build memories, muscle and healthy habits to last a lifetime! Take advantage of the thriving children's activities industry and open a franchise with FUN BUS today!