THE FUN
BUS
INESS MODEL
Our FUN BUSiness model is driven by our mission of
"Driving the Love of Fitness to the Young Child."
On-The-Go Business Model
Allows our FUNtrepreneurs to bring FUN and fitness to the places where children visit most frequently.
Mobile Franchise
Organize and handle business from anywhere, like home.
"Gym on Wheels"
FUN BUS brings FUN and fitness directly to children in a mobile BRIGHT GREEN BUS!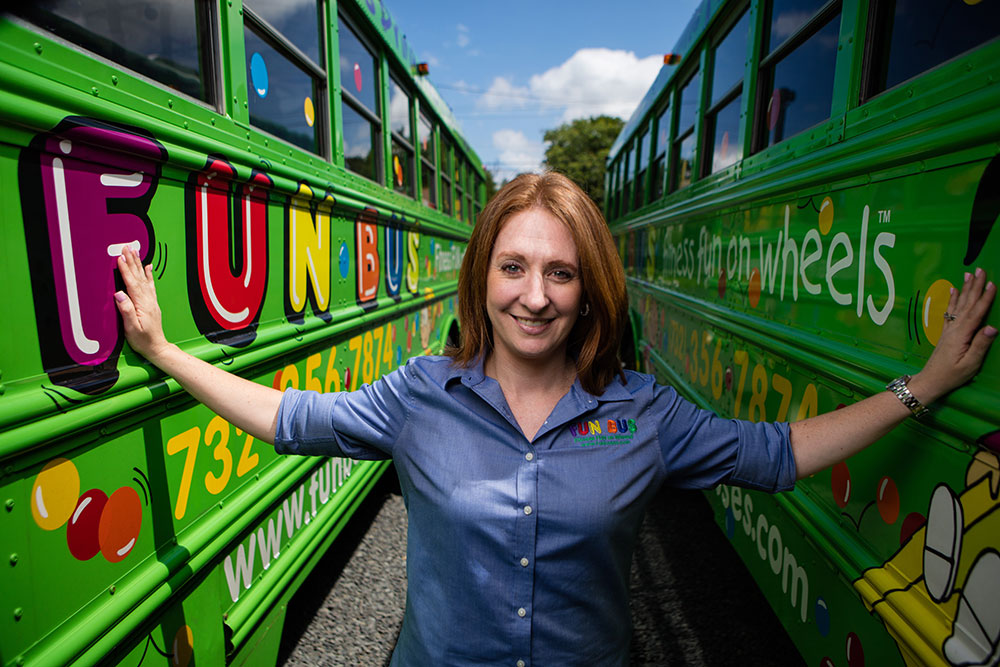 The FUN BUS On-The-Go business model allows our FUNtrepreneurs to bring FUN and fitness to the places where children visit most frequently. Usually traveling to preschools and daycares during the weekdays, the weekends are full of special event opportunities like birthday parties, family-friendly picnics, camps, religious organization events, civic events and more! The best part is, as a kids gym franchise FUNtrepreneur, you're able to organize and handle everything from the inside of your own home!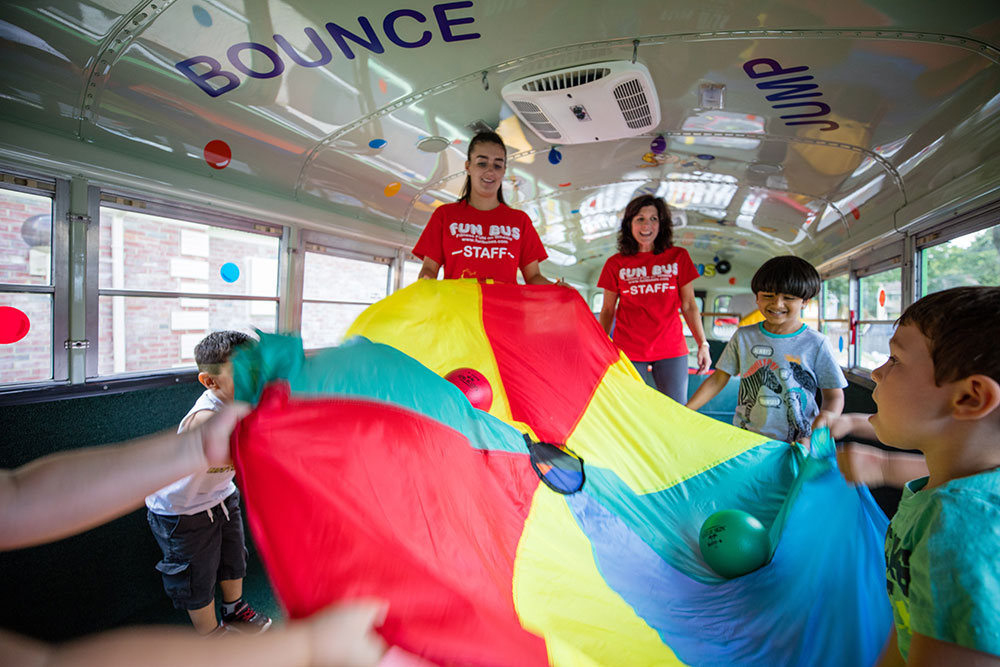 Each FUN BUS session is run by two certified FUN BUS instructors who lead the children through a 30-minute class of fitness fun, utilizing our 50+ FUN plans that were created just for us by industry experts. Extending the plans to an hour or more and adding in more fitness focused games, and props makes parties and special events a blast for the kiddos aboard. We are creating childhood memories, one FUN BUS at a time!
The Bright Green Bus, Itself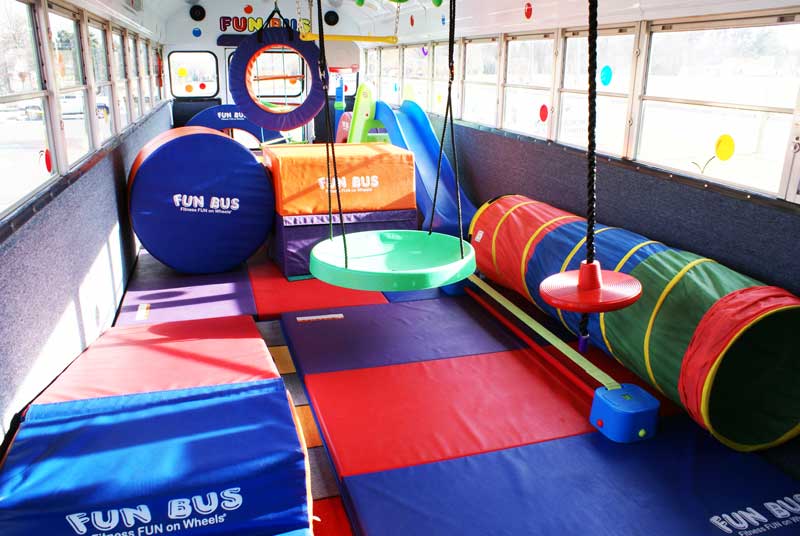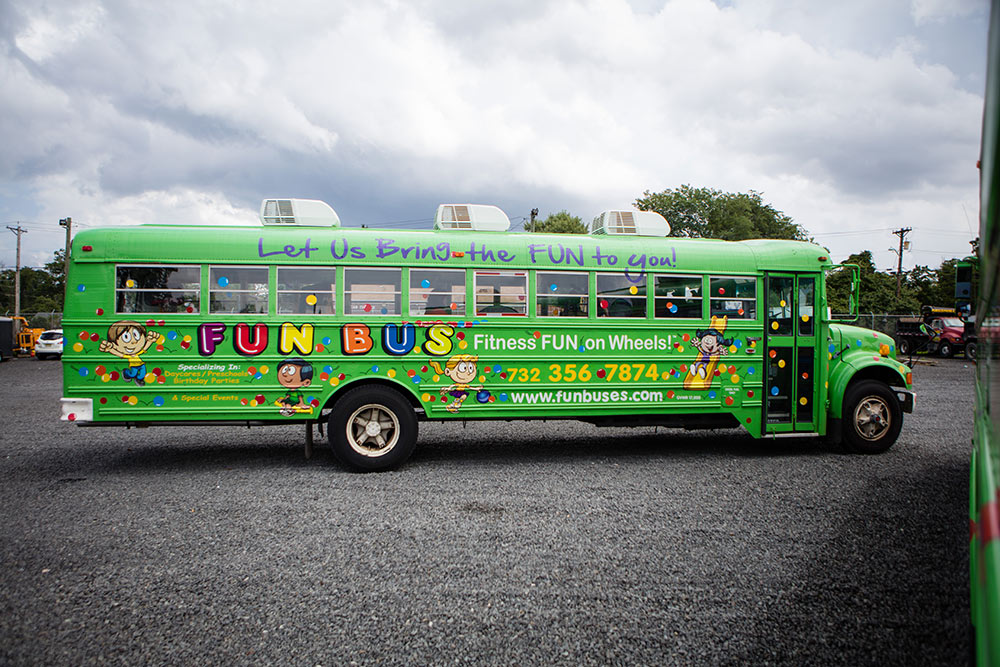 Feature: Benefit
Serve children ages 2-7: Manageable range for staff
Refurbished, retired school buses: Lower cost of investment
Onboard generator to power multiple AC/heater units: Ideal to operate business in all seasons
Bright, colorful interiors and exteriors: Perfect for marketing your "bus"-iness anywhere it parks
Specific, age-appropriate gym equipment: Easy use and less maintenance
Interiors lined with 1" thick custom made padded walls by Artistic Coverings: Safety = always #1 on FUN BUS
Surround sound stereo system: Have fun and enjoy working!
Bus is transported to you: Easy to start a FUN BUS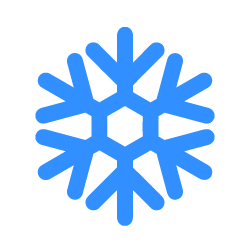 Climate Controlled
Our buses are equipped with climate-control equipment that allows our FUNtrepreneurs to continue working through the winter months. Children love the snow and the change in seasons allows you to bring a whole different element to your business!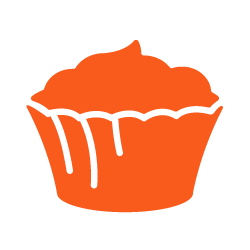 Private Parties & Group Events
FUN BUS is not limited to public events. In fact, many parents book private events for birthday parties and other causes of celebration! This leads to different parents at these parties doing the same thing! It's a part of a wonderful, never-ending cycle!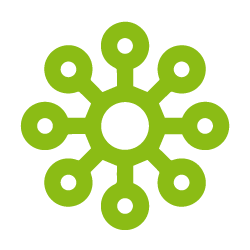 Lesson Plan Variety
FUN themed Lesson Plans ensure kids will remain focused and keep them coming back for more. FUN BUS kids gym franchise builds its activities to include all children and ensure that they have a fun and exciting day of fitness.
Excellent way for a preschool to have a fitness program if they don't have a gym. The bus comes to the center and all the children get a chance on the bus - the classes are about 1/2 hour and the kids ADORE the instructors.
- Eli Nathan
FUN BUS of Hampton Road
My son loves FUN BUS! He talks about it everyday. It is a great way for him to get some extra energy out and have a good time. I am so glad that the FUN BUS comes to his school every Friday and you can't beat the price!
- Kayla Crouch
FUN BUS of Treasure Coast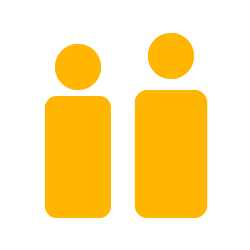 Parents
Whether it's for class, a birthday party, or another special event, parents love the convenience that FUN BUS provides and love that their children are learning healthy fitness habits in a mobile gym franchise.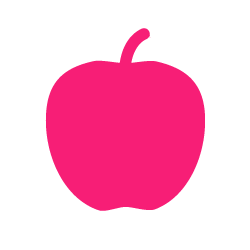 Educators
With a decline in support for physical activity, principals and teachers love that FUN BUS is an affordable, effective way to make sure that children are still getting their necessary physical activity and physical education.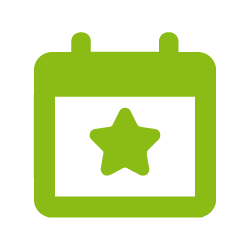 Event Organizers
FUN BUS is an excellent way to attract customers to an event, big or small. It helps draw people in as parents of young children are more likely to attend an event because there's something specifically for their kids to do!
After all these years, the feeling I get in seeing kids faces light up when they see the FUN BUS coming, is still as amazing as it was my first day as a FUN BUS Owner.
- Heidi Horvath
FUN BUS Kids Gym Franchise