FUN BUS is a kid's franchise that takes a unique approach to the indoor playground franchise model by sitting at the heart of three exciting industries: children's activities, birthday parties, and physical education.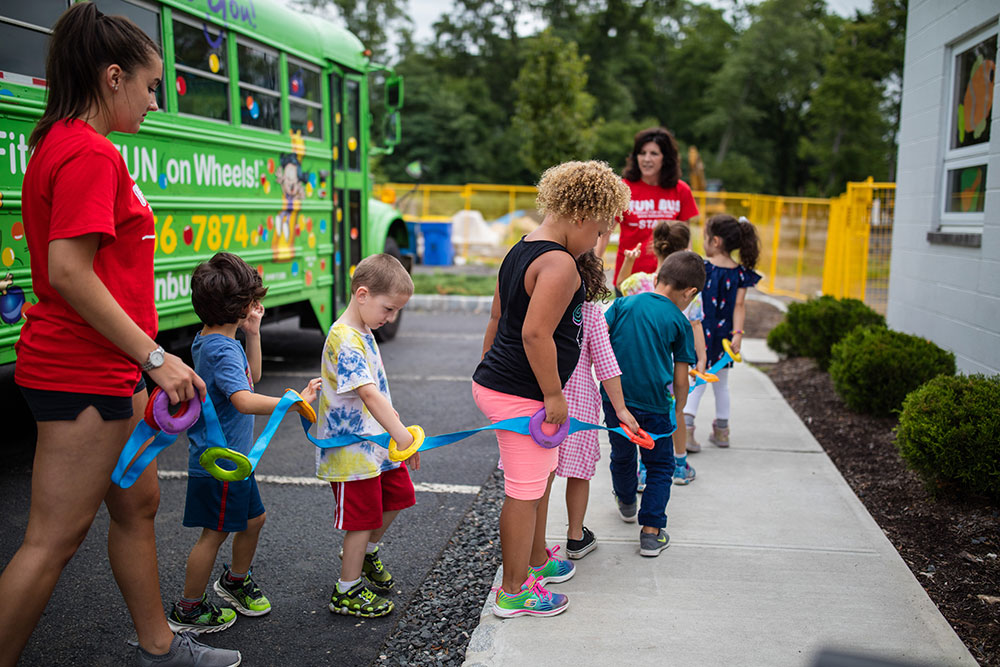 What Are The Benefits Of Investing In The Children's Activities Industry?
From playgrounds and sports camps to art studios and beyond, the children's activities industry is an incredibly resilient one. After all, parents and other caretakers will always need things for their children to do!
The market regularly refreshes as children grow up and new children come to take the place of previous customers. Perhaps best of all from an Owner perspective, these businesses are generally fairly low-cost to open and operate, allowing a much faster return on investment. The industry has found particular success in businesses that also involve assisting children in learning and development both mentally and physically while they have fun. The children's activities industry is a vibrant, fun one to be a part of – especially if you want your job to be full of play!
What Are The Benefits Of Investing In The Birthday Party Industry?
With the pandemic having put many birthday parties on hold in the last few years, many parents are hoping to make this year one to remember for their children!Unfortunately, statistics show that many parents now work more than they have in the past, and with the stress of the last few years bearing down on them, they may have the desire to throw a great party without much time or energy to do so.
That's where indoor playground franchise businesses like FUN BUS come in. This $48 billion/year industry has enormous potential growth options for businesses that can take the party planning and cleanup away from busy parents so they can worry less about the logistics and more about creating memories with their children.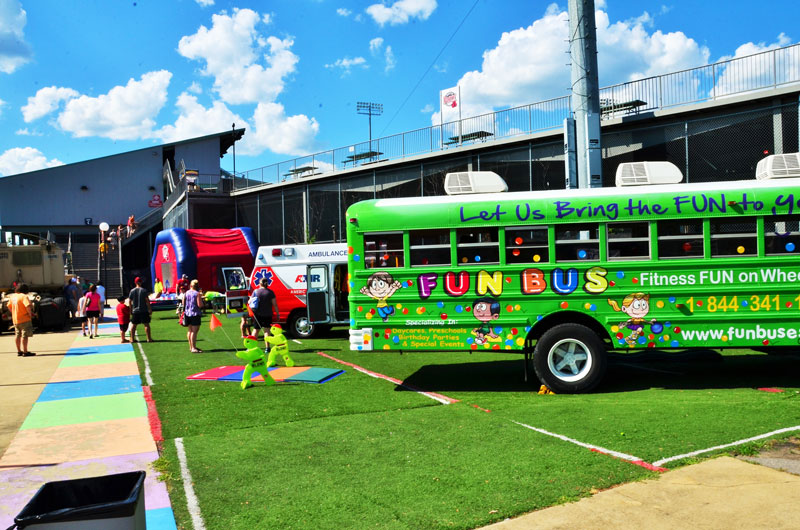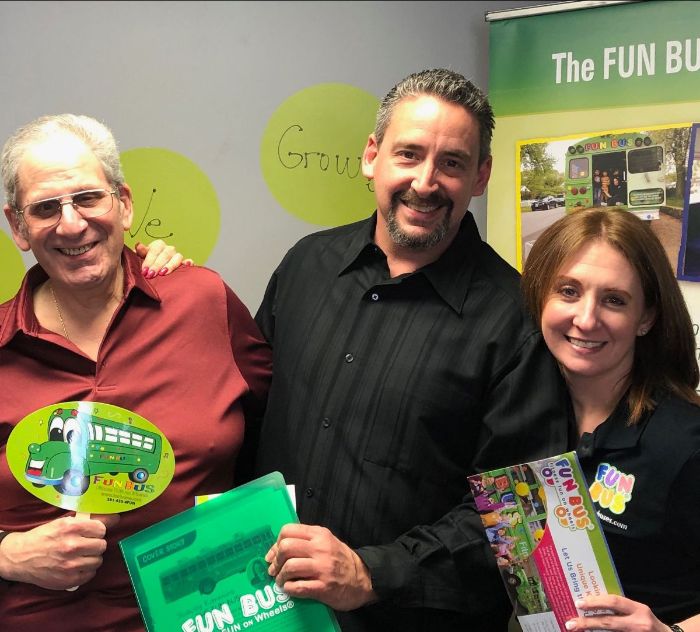 What Are The Benefits Of Investing In The Physical Education Industry?
Statistics have shown for years that children in the United States move far less than they used to. In fact, childhood obesity has grown in the United States fairly steadily since the 1980s. With increased standardized testing, alluring technology and less time set aside for free play, it has never been more important to provide opportunities for kids to have fun moving their bodies.
It's not all bad news, though! The Let's Move Campaign that began in 2010 under the direction of former First Lady Michelle Obama has brought increased attention to the needs of children to move more often. This campaign aims to decrease childhood obesity to 5% by the year 2030.
The physical education industry seeks to help meet this admirable goal by providing additional support for schools and communities that want safe, clean, exciting places for kids to play and learn to love physical activities.
What Sets FUN BUS Indoor Playground Franchise Apart From The Competition?
As a children's activity business, we provide a wide variety of exciting activities for children between the ages of 2-7 on our BIG GREEN BUS that are climate controlled, and fully outfitted with everything you need to host a class full of fitness and fun no matter the weather!
Our lesson plans are created by industry experts, ensuring a wide variety of active play options for all age groups and different kinds of events. As a physical education franchise, we provide regular physical education classes for preschools or daycares using safe, fun play equipment inside buses lined with 1" thick padding.
Finally, we take advantage of the birthday party industry with fun-filled on-the-go parties that make life easy for parents! Plus, we are also fully adaptable to other events like family reunions, summer camps, and more! There is never a dull moment when you own a FUN BUS. Best of all, because you take your storefront on the road with you, you are able to handle all the rest of your business from the comfort of your own home. Our buses are comparatively inexpensive to own and operate and our customers love the convenience of having us bring the fun to them.
By franchising with FUN BUS you get to dedicate your time to providing a meaningful service for your community and have fun while you do it. You can end each day knowing that you have helped make wonderful, fun memories for the children in your community — all while teaching them valuable skills that will help keep them healthy and active for years to come. What's not to love?
Get started today!
When asked if I'm loving FUN BUS, I always answer: Definitely! My passion is for connecting with people, especially kids, and providing positive reinforcement and building self-esteem. FUN BUS is perfect for that.
- Joe Texeira
FUN BUS FUNtrepreneur