FUN BUS is a fitness indoor playground franchise. Unlike competitors, FUN BUS is focused on a narrow age group (specifically children aged 2 – 7 years old). This focus allows us to run our fitness program with better control, safer operations, and more fun! All of our staff is trained to teach and care for children of this specific age group, ensuring that each child gets the attention they deserve. Parents feel comfortable allowing their children on the FUN BUS because they know our FUNtrepreneurs are well equipped to handle their kids.
What makes our preschool franchise so special? Our fun approach to fitness! While physical activity is essential for healthy children, it now has less of a presence in school curriculums. Since the 1980s, childhood obesity rates have been steadily increasing. The lack of healthy food options and the loss of school funding for physical education programs are leading causes of this childhood obesity epidemic.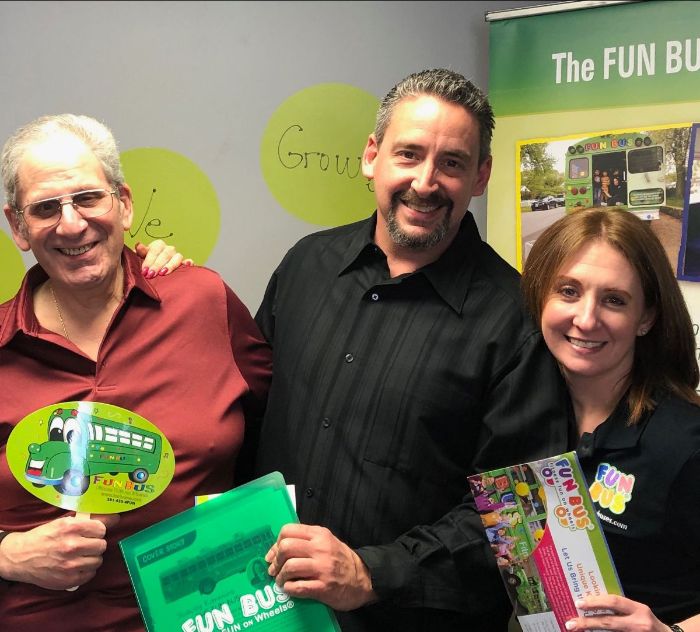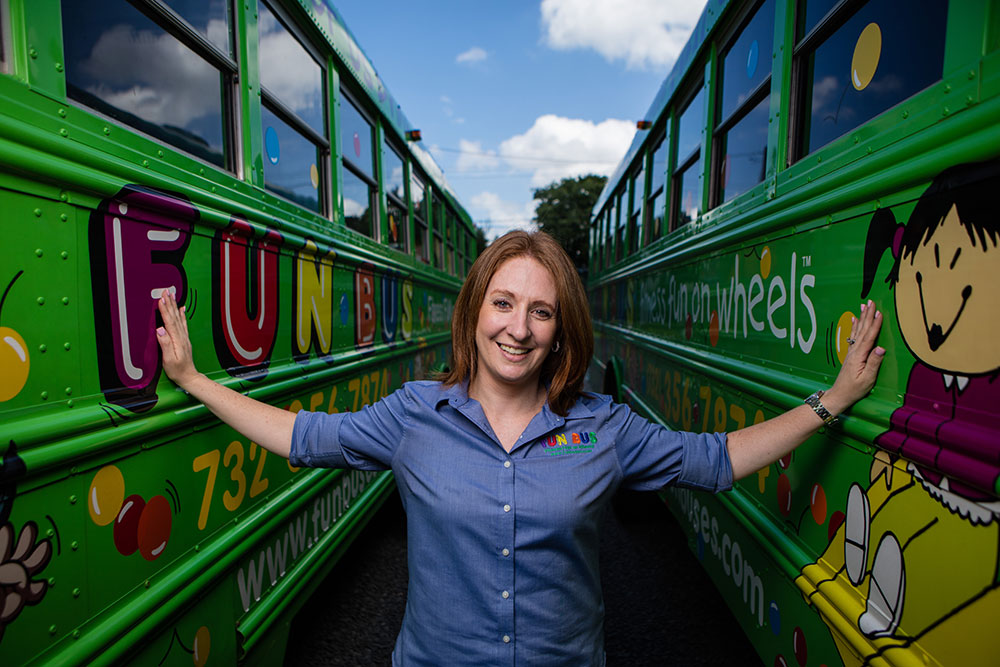 FUN BUS was created with the goal of ending childhood obesity and helping children create healthy habits at an early age. Studies have shown that the earlier children learn healthy exercise habits, the more likely they are to lead healthy adult lives. Our goal is to expand our BRIGHT GREEN BUS fitness fun program across the nation in an effort to fight the epidemic! We are looking for passionate, motivated, fitness loving FUNtrepreneurs to join our team.
Freedom In Mobility
FUN BUS has wheels and is not bound to a single location. It drives business and it drives to business.
Convenience in Flexibility
For our FUNtrepreneurs and the parents. You get the schedule you've always wanted while helping make a busy parent's life easier!
Easily Scalable
Once you're successfully set up at one location, you're able use your own, easy-to-follow model to do the same elsewhere!
Community Focused
Our FUNtrepreneurs are actively involved in their communities through networking, partnering, and the positive impact that they make.
Fulfillment
With FUN BUS kids franchise, you are helping children with their confidence and their social/motor skills while instilling healthy habits that will last a lifetime.
Preschool Franchise Fitness on Wheels
While there are many indoor playground franchise brands out there, FUN BUS stands out for two major reasons. First, we are so FUN! We are able to bring fitness to children in an energetic and fun way that keeps them smiling all day long. Where competitors offer boring and unmotivating classes, we keep kids excited with tumble mats, climbing shapes, monkey bars, and a giant slide. Kids go absolutely wild when they see the BRIGHT GREEN BUS roll up to their school, daycare, summer camp, or birthday party.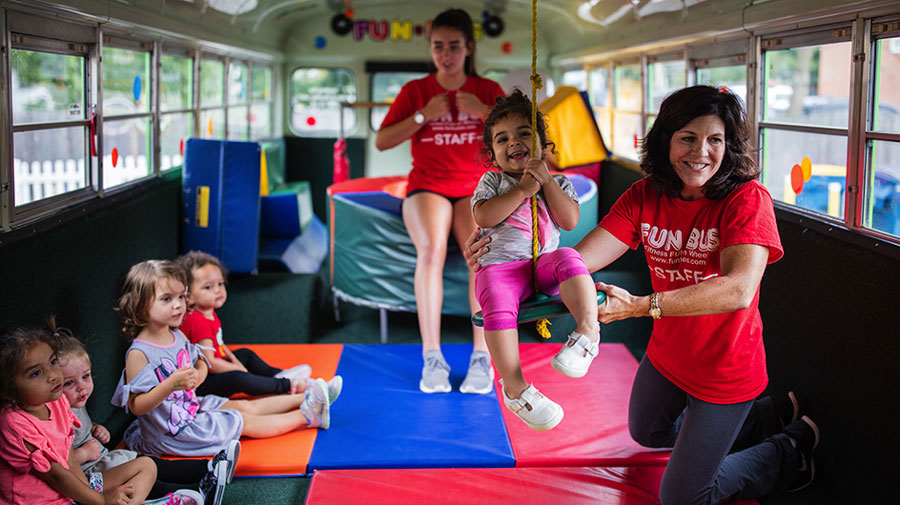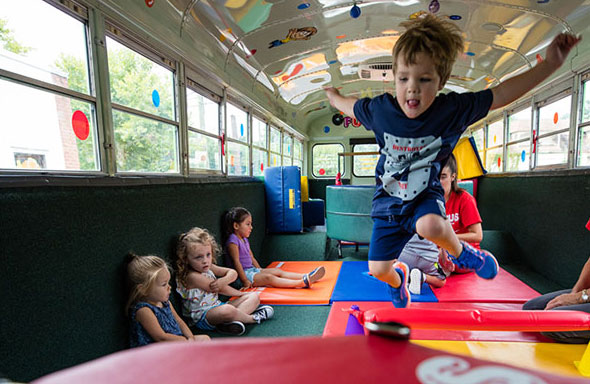 In addition to all the fun, we also stand out as one of the only mobile preschool franchises. Each FUNtrepreneur gets a refurbished, completely climate controlled bus full of fitness fun. As a FUN BUS franchise owner, you aren't tied down to any physical office. This means lower start up costs and more flexibility to run your business. It also means more overall business as you can go to wherever the business is! At FUN BUS, our motto is "driving the love of fitness to the young child."
A Fulfilling Career
Owning a preschool franchise is the perfect way to give back to your community. FUN BUS lets you do just that in a fun and unique way. For a low initial investment of $96,150 – $119,900, you can start a career that is focused on giving back. While our current FUNtrepreneurs enjoy the substantial financial gains they have received as FUN BUS owners, the most important thing they have received is the personal satisfaction of teaching the children in their communities healthy habits.