As the season of thanksgiving approaches, FUN BUS would like to extend its thanks to our hardworking Franchise Owners. With now 22 BRIGHT GREEN BUSES rolling around the nation, our preschool franchise has grown quickly. A solid year of success has us excited for the coming new year. When it comes to franchising, the success of the brand is only as good as the success of each individual location. Fortunately, the FUNtrepreneurs that have joined the FUN BUS team have proven to be hard-working, business savvy individuals that have taken our brand to soaring heights.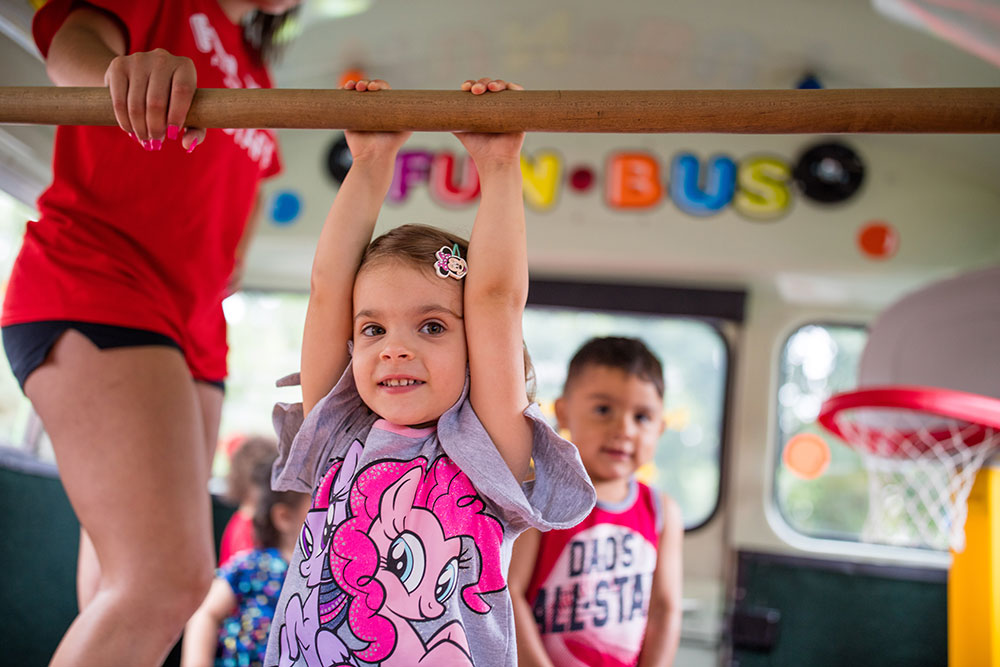 The best part of FUN BUS ownership is having the opportunity to make a positive impact on the lives of young children by providing a healthy and safe environment for skill development and smile creation!
– Stacey Kimmins
FUN BUS CEO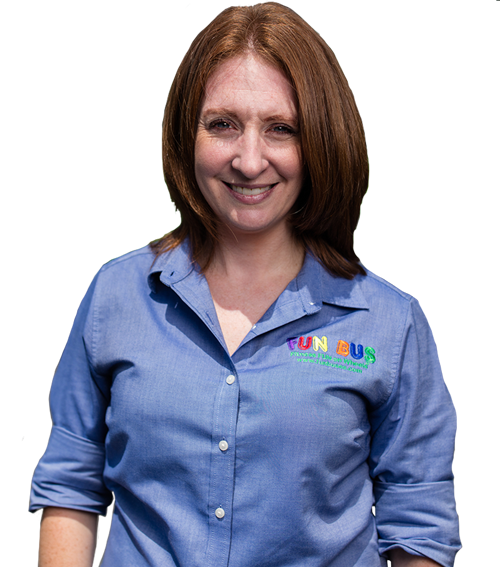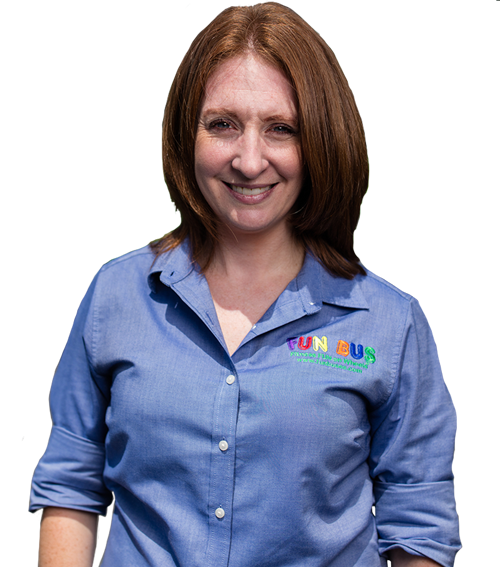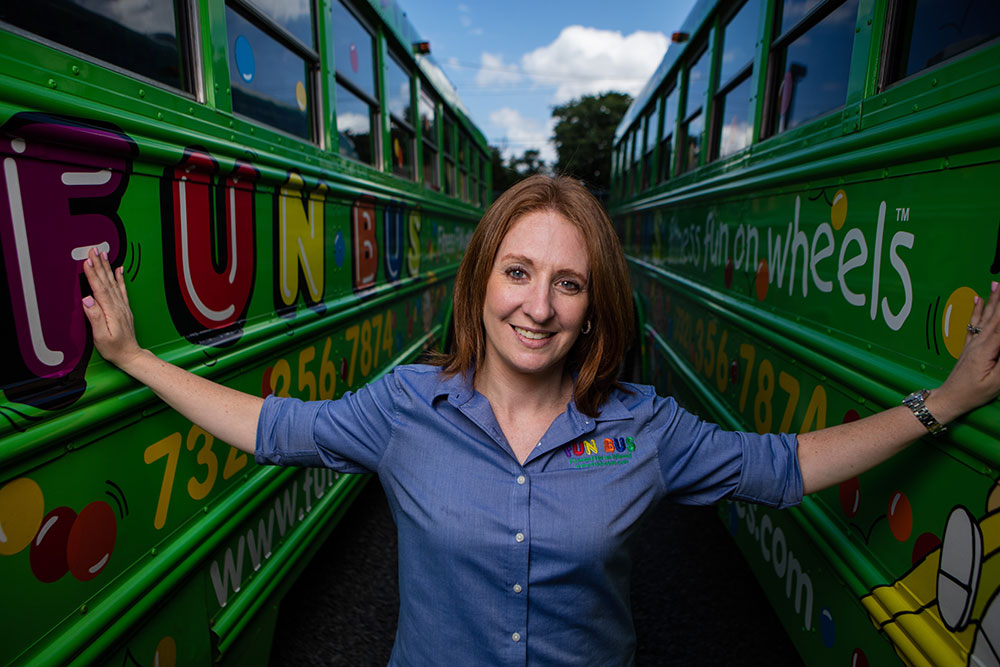 We are now recognized as the most unique and successful preschool franchise in the industry.
As we are competing in the lucrative $500 million kids fitness industry, we are very proud of the success we have achieved as a team. On average, our mobile gym Franchise Owners bring in about $154,587 in annual sales. This has bolstered the earnings of our brand as a whole and we only expect these numbers to grow. In addition to monetary success, our Franchise Owners have also brought the FUN BUS brand recognition and positive public reception. As more FUNtrepreneurs seek to join our preschool franchise, we are thankful for the current franchisees who have allowed us to reach our current point of success.
Where Dreams Come True
People from all across the country are making their dreams of business ownership come true with FUN BUS. Listen to one of our original FUNtrepreneurs, Mia Buckley, talk about what it's like to own her own FUN BUS kids franchise.
GIVING BACK TO OUR OWN PRESCHOOL FRANCHISE OWNERS
In the spirit of giving back to our hardworking mobile gym Franchise Owners, we have developed a robust support program. Current and new FUNtrepreneurs can expect support in the form of:
Staff Hiring
We will train you in hiring responsible individuals that represent the FUN BUS principles of fun and safety.
Marketing
Our marketing department trains you how to create network within your community and to build and maintain solid sales relationships – we also help you cover the basics of social media, SEO, websites, and all that marketing jazz!
Training
Before you even get your BRIGHT GREEN BUS rolling, we will train you on the ins and outs of the industry and how to successfully run a preschool franchise.
Technology
We will provide you with everything you need in terms of software and technology. Our software will help you improve your daily operations and marketing strategies.
Ongoing Support
Weekly and monthly calls will keep you up to date with industry ongoings and any FUN BUS updates. Email, newsletters, and conferences cover any other matters that may come up. When you invest in FUN BUS, you're in business for yourself, but never by yourself.
Extending Gratitude to Your Community
While we do everything we can to show our appreciation to our FUNtrepreneurs, we constantly hear from our customers how grateful they are that FUN BUS has made such a positive impact in the lives of their children. An investment into FUN BUS mobile gym franchise allows you to make a change in your community and give back. Start this holiday season off right by investing yourself in the community around you. Contact us today to learn how to get started.