F
U
N
B
U
S!
Serving Wrentham, Franklin, Foxboro, Canton, Sharon, Stoughton, Holbrook, Plainville, Randolph, Braintree, Mansfield, Attleboro, Avon, Weymouth, Quincy & Milton areas
FUN BUS is a mobile kids gym in Berkley offering fitness FUN classes to preschool & childcare facilities with children ages 18 months - 7 years in a colorful, FUN and safe environment.
FUN BUS also specializes in summer camps, school events and birthday parties in Berkley and surrounding areas too! So, learn and grow during milestone years with FUN BUS! Building memories, muscles and healthy habits which last a lifetime!
north-tarrent-county
Parents & Kids Love FUN BUS!
"My 4 & 6 year old daughters and their friends both LOVED the FUN Bus!! The best part was for the parents - sitting in my living room, sipping coffee, and watching from afar as their kids had an hour of exercise & FUN! I highly recommend the FUN Bus!!"

- Darcie K.
Mobile Kid's Gym
in Berkley
Fitness routines are changed regularly to focus on upper body strength, lower body strength, balance, coordination, and gross-motor skills. The routines engage the children in climbing, tumbling, hanging, swinging, flipping, skipping, sliding, stretching and, most of all, having FUN. Our Berkley mobile classes for kids fill fast, reservations are made on a first-come first-serve basis.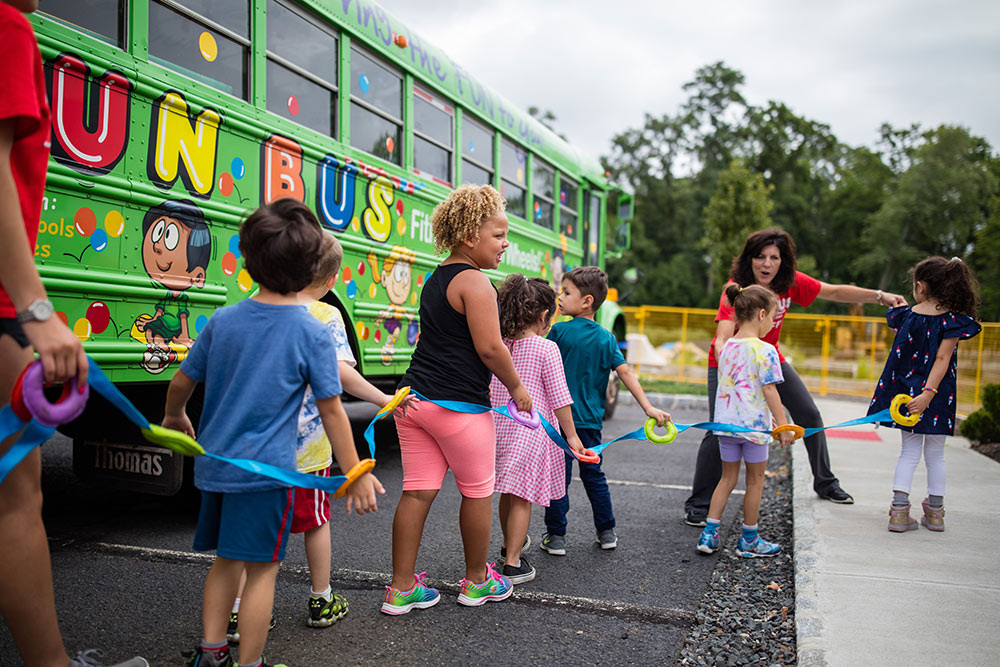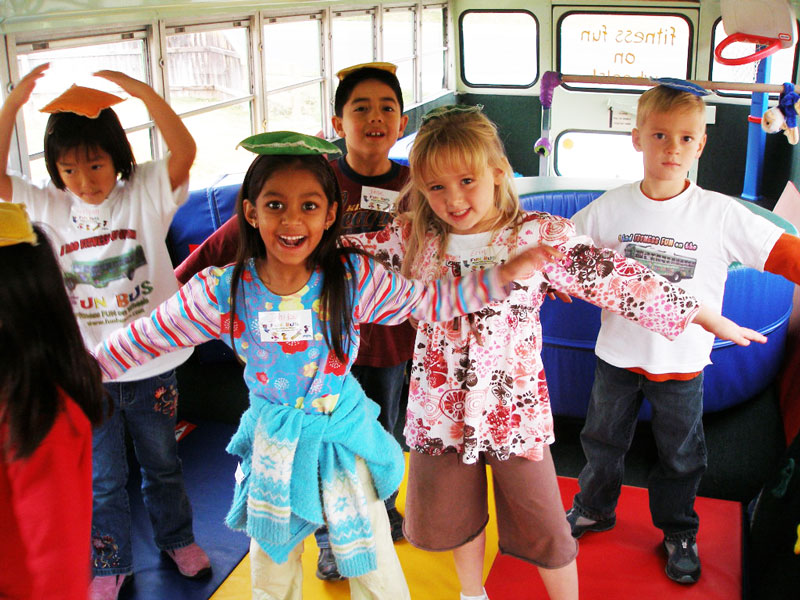 Hire Entertainment for Kids Party
When you hire a mobile kids party bus for your child's special day, we bring the party to your Berkley home! FUN BUS will provide the FUN and entertainment, while you sit back and enjoy the break! Learn how FUN BUS will make sure your next party is the talk of the neighborhood. Reservations are made on a first-come first-serve basis. Request a kids party bus in Berkley by contacting us today.
Follow FUN BUS
on social media to keep up with the latest company news, industry news and useful resources.

Notice: Undefined index: fran_facebook_url in /mnt/stor08-wc1-ord1/727890/www.funbuses.com/web/content/oak/themes/funbus/_oak/third-party/_apis/social/facebook-feed.php on line 21

More about FUN BUS - South East Mass
---
At FUN BUS, We have developed an innovative and fun approach to fitness that kids and parents love. Our priority is to a provide a safe non-competitive environment with FUN instructors who are always nurturing and attentive. Our lesson plans and equipment rotate weekly to include new lessons for optimal fitness FUN.
Areas We Serve
Berkley, Taunton, Raynham, Dighton, Fall River, Freetown, Somerset, Norton, Rehoboth, Lakeville, Bridgewater, Middleboro and Assonet.