If you're looking for a career that offers a flexible schedule, consider Fun Bus' kids gym franchise. Our BRIGHT GREEN bus full of kid appropriate gym equipment, toys, games, and bright colors drives around local communities to bring fitness fun to children. As a Fun Bus owner, you won't be tied down to an office or desk. You drive to your business and have the freedom to go wherever business may be! Our current Fun Bus owners frequent daycares, preschools, community events, birthday parties, and summer camps. These multiple streams of revenue keep Fun Bus franchise owners busy and successful! The convenience of a mobile gym franchise brings owners more freedom, flexible scheduling, and lower overhead costs. You won't need to worry about rent or construction costs – the BRIGHT GREEN Fun Bus is included in your initial investment!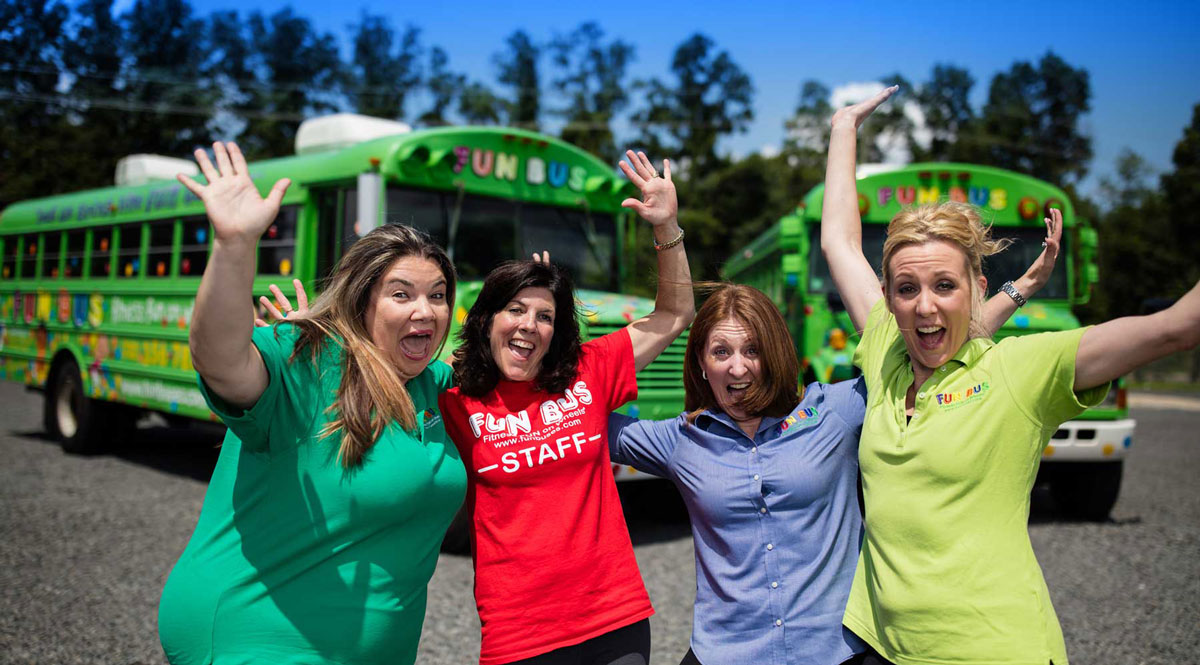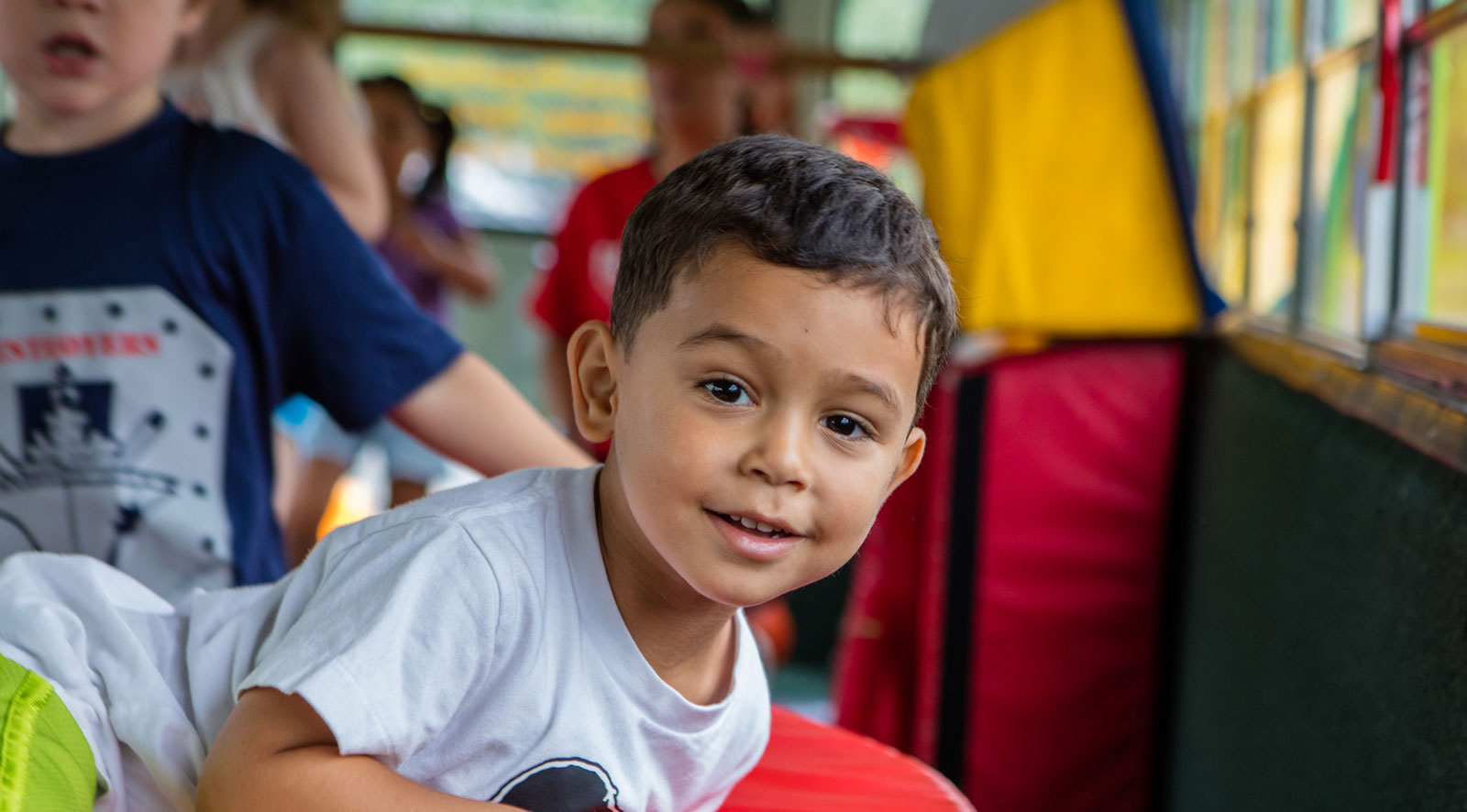 The mobile gym franchise model is also convenient for our target customers – parents. Customers love our flexible "fitness delivery" model. Kids love us to – there's never a sad face in the crowd when the Fun Bus pulls up! The children love all the fun they have aboard the Fun Bus and parents love to see their kids stay fit and healthy. When it comes to a career option that is both flexible and successful, you can't go wrong with our mobile gym franchise.
Where Dreams Come True
People from all across the country are making their dreams of business ownership come true with FUN BUS. Listen to one of our original FUNtrepreneurs, Mia Buckley, talk about what it's like to own her own FUN BUS kids franchise.
WHO WE LOOK FOR
Are you excited about our mobile gym franchise opportunity and interested in joining our team? Childcare and education experience, while an advantage, are not necessary requirements to own a Fun Bus. Most of our current Fun Bus FUNtrepreneur are business savvy individuals with the following skills:
Fitness and Health Enthusiasts
As Fun Bus' mission is "Driving the Love of Fitness to the Young Child," we look for people who are as passionate about addressing the childhood obesity epidemic as we are. Our goal is to bring fitness and fun to children across the nation so we can encourage them to grow up healthy and strong.
Networking and Community Focus
Most of your business will take place within schools, daycares, camps, and community events so having people skills is important. You should feel comfortable networking with important community figures and educators. Many of your customers will be teachers and parents.
Passionate About Working with Kids
With Fun Bus, the majority of your day will be spent with kids! You should enjoy working with children and cherish the fun moments spent with them on the Fun Bus kids gym franchise. As Fun Bus is geared towards children aged 2-7, you will need lots of patience and energy to keep up with them!
After all these years, the feeling I get in seeing kids faces light up when they see the FUN BUS coming, is still as amazing as it was my first day as a FUN BUS Owner.
- Heidi Horvath
FUN BUS Kids Gym Franchise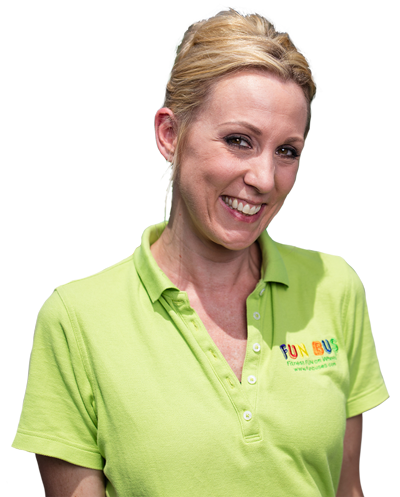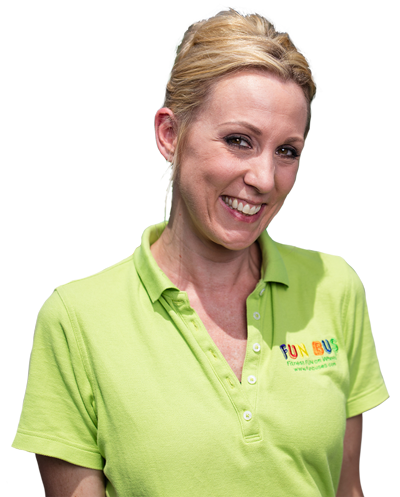 Success "On-the-Go"
With Fun Bus' mobile gym franchise, success comes on your own terms. You don't have to worry about clocking in or a long commute – your business is on wheels (big, fun bus wheels). If you think you've got the drive and passion to join the Fun Bus team, feel free to contact us today.