Total Estimated Initial Investment
The FUN BUS model has an exceptionally low initial investment, especially compared to a standard "brick and mortar" franchise that requires lease or rent payments, lease hold improvements, furniture, and fixtures. And because start-up costs are so low, you can assume a quicker return investment.
The total initial investment in a FUN BUS kids franchise is estimated to cost between $63,850-$144,000* with the major difference between the two being your choice of purchasing or leasing your first bus.
Here are some of the key expenses that make up this initial investment.
Franchise Fee: $34,000*

The franchise fee you will pay is a key part of the mobile gym franchise start-up costs and entitles you to a number of valuable resources that help you get your business up and running smoothly. Your initial training, use of our trusted brand name and business model, valuable marketing assistance and access to our proprietary professional lesson plans are all included in this initial franchise fee. In addition, this fee provides access to our bus refurbishment vendor for complete build out of your FUN BUS vehicle, from sourcing your retired school bus, to the refurbishment, to delivery and the optional leasing or financing program. Entrepreneurs who start their own business from scratch often spend months, even years, trying to identify the most effective business model possible in order to avoid wasting time and money. FUN BUS helps you start off strong from the moment you join our FUN family.

Initial Vehicle Acquisition estimate: $10,000 - $75,000*

Whether you choose to lease your first bus or purchase it will determine the funds you will need to get ready to roll. And this process typically takes only about 90-120 days to complete, making our model a very quick start up as well as an easily scalable business when adding additional buses to your fleet.

Fitness Equipment, Program and Safety Accessories: $5,000-$6,000*

You will be required to fully equip your FUN BUS with the necessary branded equipment, program accessories and safety materials you will need to start strong and train your staff on the FUN BUS way.

Initial Training Travel Expenses: $1,000-$5,000

Traveling to a designated training location can vary in price depending on your distance from the location. Training will also be supplemented with virtual options.

Start Up Marketing Kit, Insurance Deposits, Technology Set up and Software: $3,850-$9,000*

We estimate the cost of basic materials to get you up and running in technology and do not assume you have the technology to get started. Some business owners already have computers and internet access. Part of your franchise fee will cover marketing assistance, but franchisees should be prepared to invest in marketing materials to generate a buzz around their new business.

Additional Funds: $10,000-$15,000*

We estimate additional funds needed in your first 3 months in business to cover the potential of payroll and other miscellaneous fees and require that franchisees have the capital available to ramp up as necessary.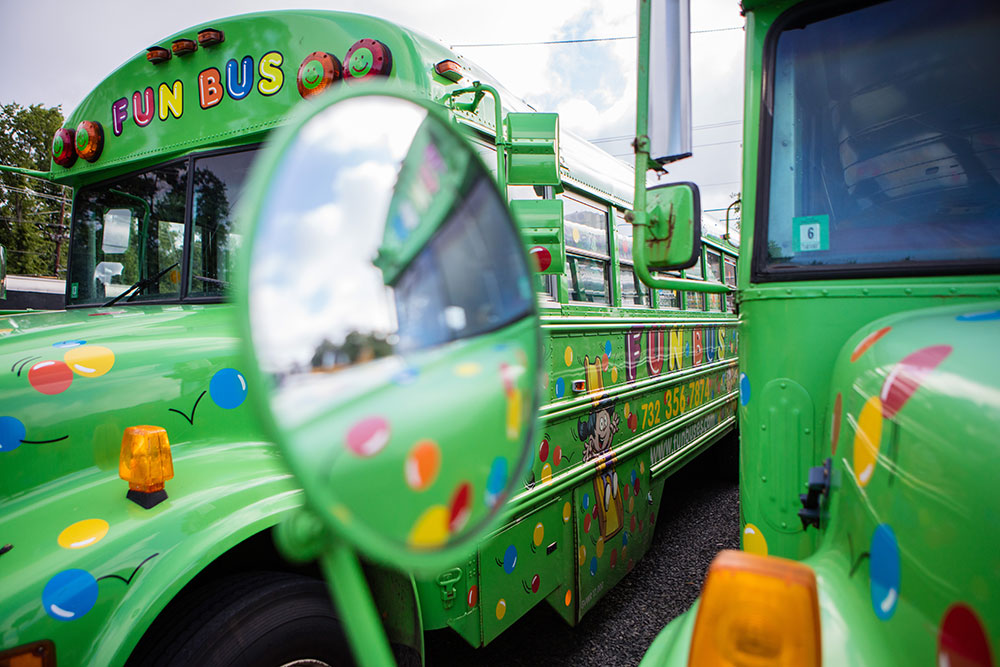 The ideal FUN BUS franchisee will optimize the model by booking weekly preschool and daycare fitness sessions during the week and parties and special events during the evenings and weekends, continually training and expanding your staff to accommodate these bookings. To satisfy the demand, and due to the low additional costs, franchisees will lease or purchase additional buses to grow their businesses locally.
FUN BUS also offers Multi-unit development options for entrepreneurs who possess the marketing skills, the business acumen and the desire to secure larger territories and build a larger scale business with the model.
A Mobile Gym Franchise

On Wheels
FUN BUS brings the FUN and fitness directly to where the action is. The mobility of FUN BUS allows you to pack everything back into the bus, when you're finished in one location, and then proceed to the next. These locations are usually at places like daycares and preschools but, realistically, you are able to hold an event anywhere big enough to park your FUN BUS
mobile gym franchise
.
Single Unit

Vehicle Lease or Buy
Initial Vehicle Acquisition
Equipmet and Program Inventory
Phone, Computers and Software
Multi Unit

Vehicle Lease or Buy
Initial Vehicle Acquisition
Equipmet and Program Inventory
Phone, Computers and Software
*Numbers obtained from our 2021 FDD
My life before FUN BUS, I worked in the corporate world. You have to go by a lot of other people's schedules - what the boss wants, how late you're going to work... I wanted to do something a little bit closer to home and with more flexibility.
- Mia Buckley
FUN BUS Kids Gym Franchise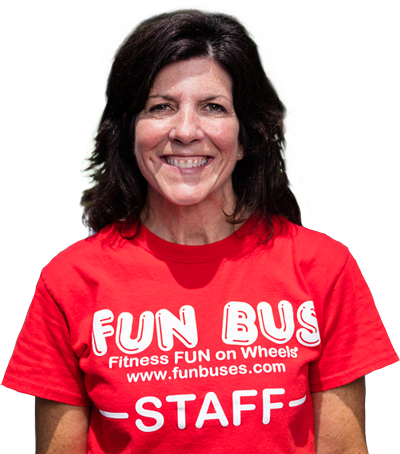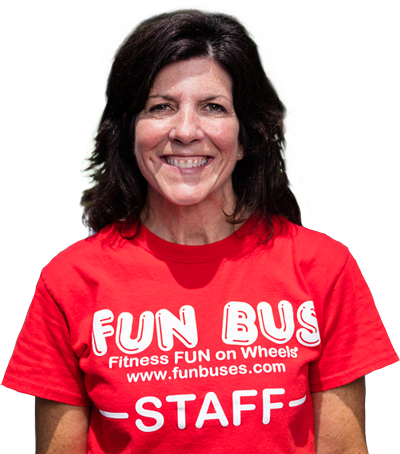 Why Fun Bus

Is A Great Investment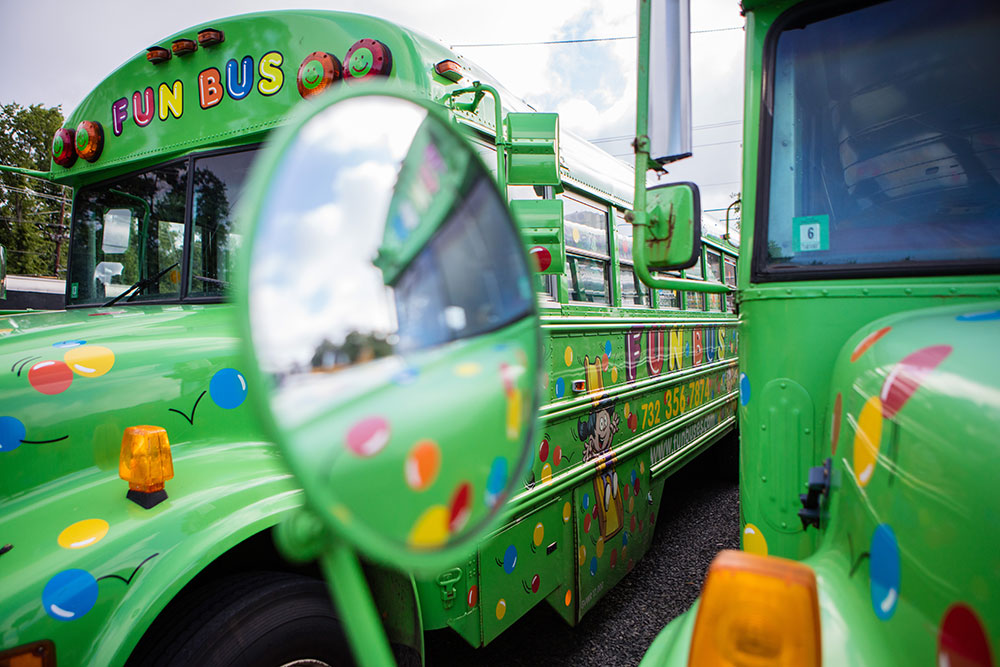 You've seen from our excellent unit economics that an investment in FUN BUS is an investment in success. And while money makes the world go round, it is FUN that makes the wheels of our FUN BUSES go around. When you invest in our preschool franchise , you are investing in yourself. The best part about a career with FUN BUS isn't profit, but rather the fulfillment you gain from helping children across the nation.