What Is Childhood Obesity?
The Centers for Disease Control and Prevention (CDC) defines obesity as having a body mass index (BMI) at or above the 95th percentile for the sex-specific range based on age and height. Obesity puts the health of children at risk for many conditions, including Type 2 diabetes. Based on surveys conducted through the CDC in 2017-2018, 14.4 million (19.3%) of children and adolescents in the United States are obese, with more recent studies suggesting that number is now closer to 22%. Statistics show an increase in the number of obese children as they age, with 13.4% of children aged 2-5 qualifying as obese increasing to 21.2% of 12-19 among adolescents.
These numbers do increase in different populations, with higher rates of obesity among children in poverty and in lower rates in homes where the head of the household had received higher levels of education. Additionally, obesity rates are higher than average among Hispanic children (25.6%) and non-Hispanic Black children (24.2%).
What Influences Childhood Obesity?
There are several important factors that have led to increased rates of obesity among children. One factor is the increased amount of time that children spend in front of screens rather than participating in physical activities. It is estimated that children now spend only 15 minutes per day doing physical activity. Poor dietary options also impact rates of obesity.
Another factor is the decreased emphasis on physical education and physical play time for children during school. As increased attention to standardized testing has been directed toward younger students, children now spend far less time on their feet than they did in the past.
The Covid-19 pandemic has accelerated the rate of childhood obesity in alarming ways. The Associated Press (AP) reports that: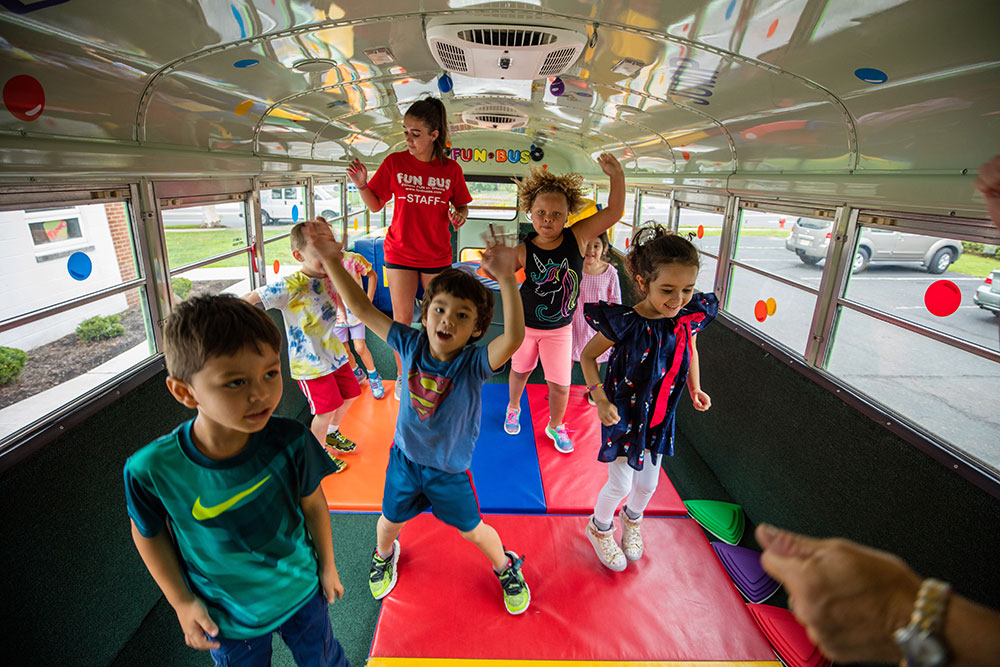 Moderately obese children gained an average of 6.5 pounds per year prior to the pandemic and 12 pounds after it began.
Children at a healthy weight who had gained an average of 3.4 pounds per year gained about 5.4 pounds in 2020.
Finally, children who were considered severely obese prior to the pandemic gained an average of 14.6 pounds in 2020 (compared to the previous average of 8.8 pounds.)
As the impact of the pandemic begins to ease, now is the perfect time to encourage more physical activity for children in our communities with a kids gym franchise.
How Does FUN BUS Address The Childhood Obesity Epidemic?
FUN BUS believes in bringing the fun to you! In our signature BRIGHT GREEN BUS, our dedicated employees help lift their communities from the ground up to establish better health habits with children aged 18 months to 7 years old. Our specially outfitted busses are perfect to engage children in creative play. Together, we have fun with stretching, cardio, music, dance, tumbling and games all designed to build confidence and a love for physical activity.
This on-the-go franchise allows us to go wherever children are, whether to preschools, daycares, birthday parties, community events or anywhere else our customers can dream up. We are equipped to bring 30 minutes or more of fun wherever we are called.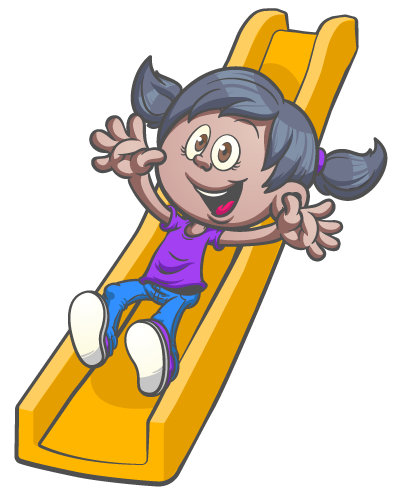 What Are The Benefits Of Opening Your Own
FUN BUS Kids Gym Franchise?
FUN BUS is a perfect way to engage in a creative, exciting business that gives back to your community at the same time.
Our kids gym franchise model allows for a fast ROI with a low cost of investment and high levels of support and flexibility. Each bus requires only two teachers, who can travel wherever they are required. These climate-controlled refurbished school busses allow us to operate in all seasons. Each bus is loaded with brightly colored, safe, fun and age appropriate equipment for our children, including 1" thick padded walls to protect our young charges.
Armed with one of the more than 50 customized plans (and a surround stereo system!), our Owners spend less time worrying about what they're going to do and spend more time building relationships with their customers through a fun, positive, safe environment.
A Rewarding Career
FUN BUS Franchise Owners get to enjoy greater independence and flexibility in scheduling. They benefit from strong profitability without the risks of high investment. Thanks to our mobile model, our owners also save by not needing to lease and maintain expensive storefronts and are able to start profiting far sooner since they don't need to wait for construction. In fact, we even bring our bus to you!
Investing in FUN BUS is the perfect opportunity for anyone who wants a fulfilling, profitable career that also has a positive impact on their community by helping to combat childhood obesity.
Open your own FUN BUS today!