FUN BUS is an innovative indoor playground franchise that has completely shaken up the children's fitness industry! Our main goal is fighting the growing trend of childhood obesity, and we make it more FUN with our BRIGHT GREEN BUS. A totally unique concept, our "gym on wheels" is a mobile preschool franchise focused on fitness. Completely climate controlled, the BRIGHT GREEN BUS is ready to bring fitness health to children year round. With a brightly colored outside and fun-filled interior, kids go absolutely wild with the FUN BUS rolls up. All standard FUN BUSES feature kid-safe fitness equipment like tumble mats, monkey bars, climbing shapes, swings, rings, and a huge slide! The surround sound system plays motivating music and ensures all children on the bus can hear any important announcements.
The benefits of an indoor playground franchise are various for FUN BUS owners:
More Business
As the economy becomes more mobilized, traditional brick and mortar businesses are at a disadvantage. When your business is on wheels, you go wherever the business is! FUN BUS owners enjoy endless income with events at daycares, preschools, summer camps, birthday parties, and community events.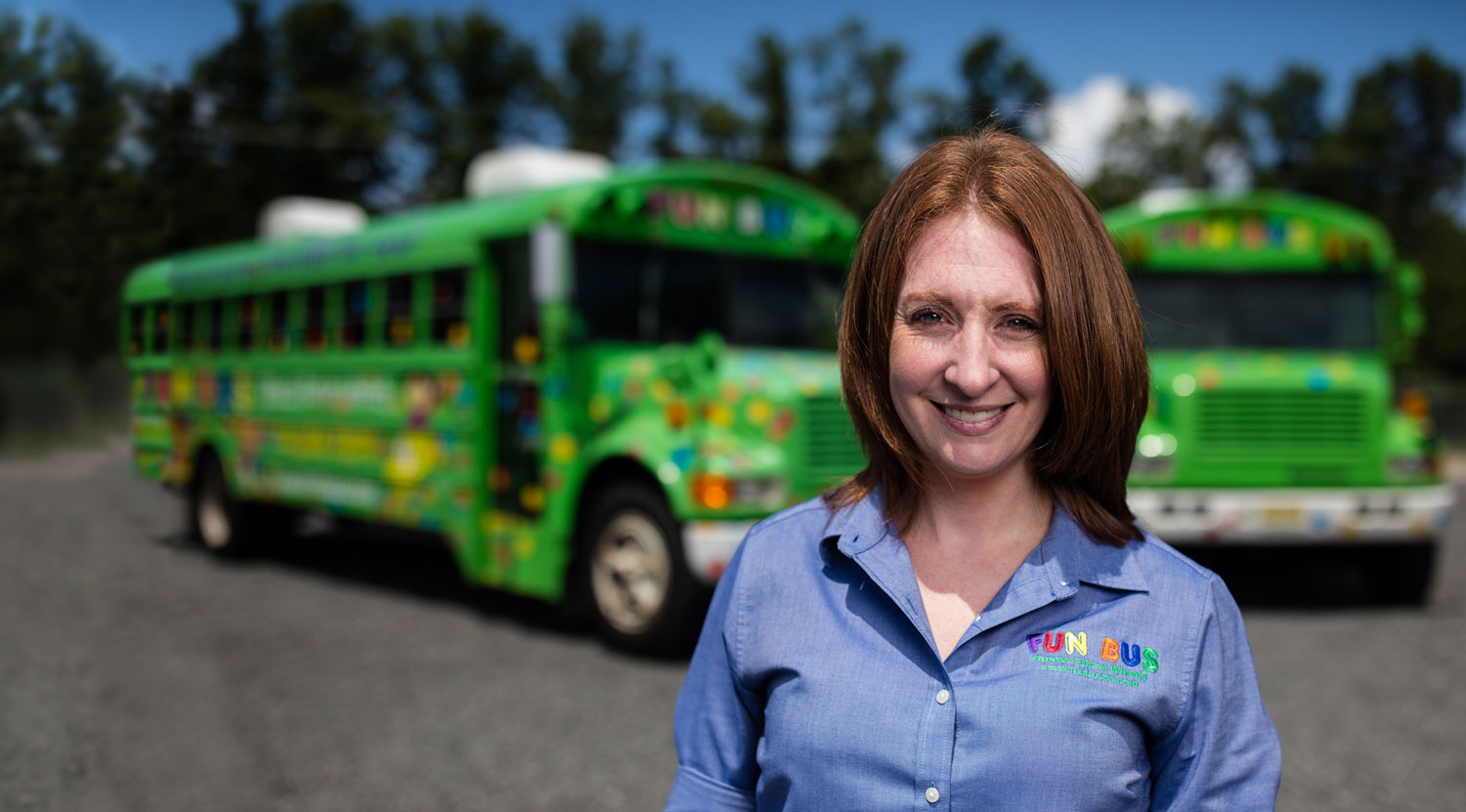 Ease of Operations
Since everything you need to run your mobile preschool franchise events are on the BRIGHT GREEN BUS, you don't need any office space! Many FUN BUS owners keep everything organized with a simple home office.
Lower Start Up Costs
No official office space means no rent! FUN BUS kids franchise has one of the lowest start-up costs in the children's fitness franchise industry from $96,150 – $119,900.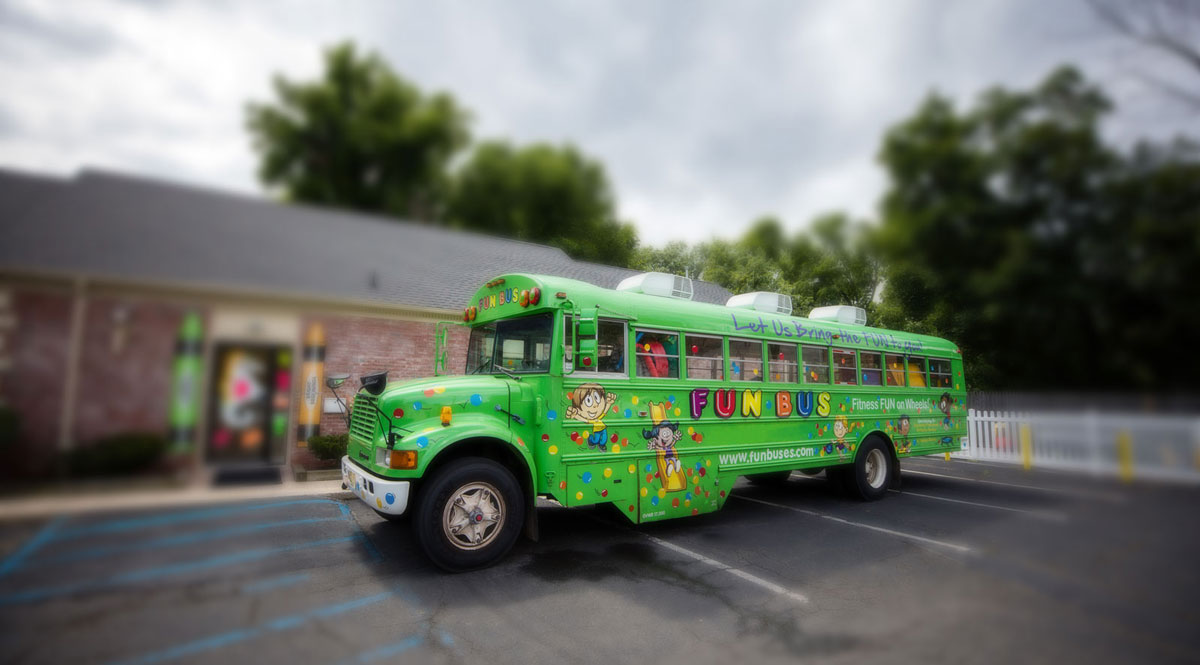 Parents Love our Mobile Franchise
The benefits of a mobile business model for franchise owners is endless, but what about the benefits to the customer? Parents of school aged children are busy people. Many competitors only offer fitness classes at specific times, in specific locations. With FUN BUS, parents don't need to worry about fitting us into their schedule. We drive to their kids! Most FUN BUS activities take place in preschools or daycares, meaning that parents don't even need to schedule an extra activity for their kids to meet fitness needs. Parents also love that the FUN BUS curriculum is perfectly suited for birthday parties. A perfectly fun and healthy fitness program for children, the BRIGHT GREEN BUS can bring entertainment anywhere at any time!
When asked if I'm loving FUN BUS, I always answer: Definitely! My passion is for connecting with people, especially kids, and providing positive reinforcement and building self-esteem. FUN BUS is perfect for that.
- Joe Texeira
FUN BUS FUNtrepreneur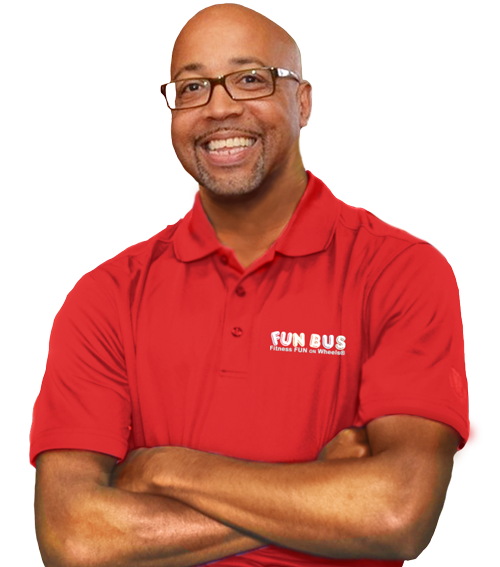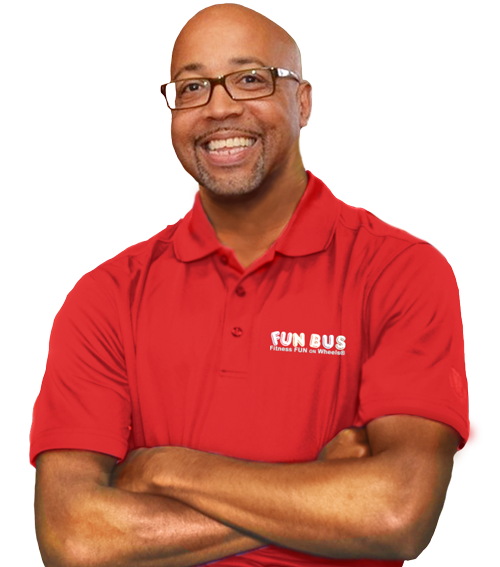 Become a FUNtrepreneur Today!
Are you passionate about childhood fitness and searching for a career that lets you explore this passion? Do you want more freedom and independence in your professional life? Perhaps you just love having fun! If this sounds like you, the FUN BUS team would love to hear from you. We are looking for FUNtrepreneurs that are motivated and passionate about fighting the childhood obesity epidemic. Our franchise is a unique mobile preschool franchise for kids fitness in the industry. If you're excited about the BRIGHT GREEN BUS and want to learn more, feel free to reach out to us today.