FUN BUS, a business developed by and for FUNtrepreneurs, has found immediate success in the indoor playground franchise industry.
A mobile franchise that runs on wheels, FUN BUS offers Franchise Owners an easy, scalable business plan. Unlike other indoor playground franchises that are fixed to one location, FUN BUS has the flexibility to go where the customers are. FUNtrepreneurs find most business at preschools, summer camps, and community events. The BRIGHT GREEN BUS can also be booked for private events and birthday parties, which gives our FUNtrepreneurs multiple streams of income. The opportunity at success available to those who invest in FUN BUS is large and enticing.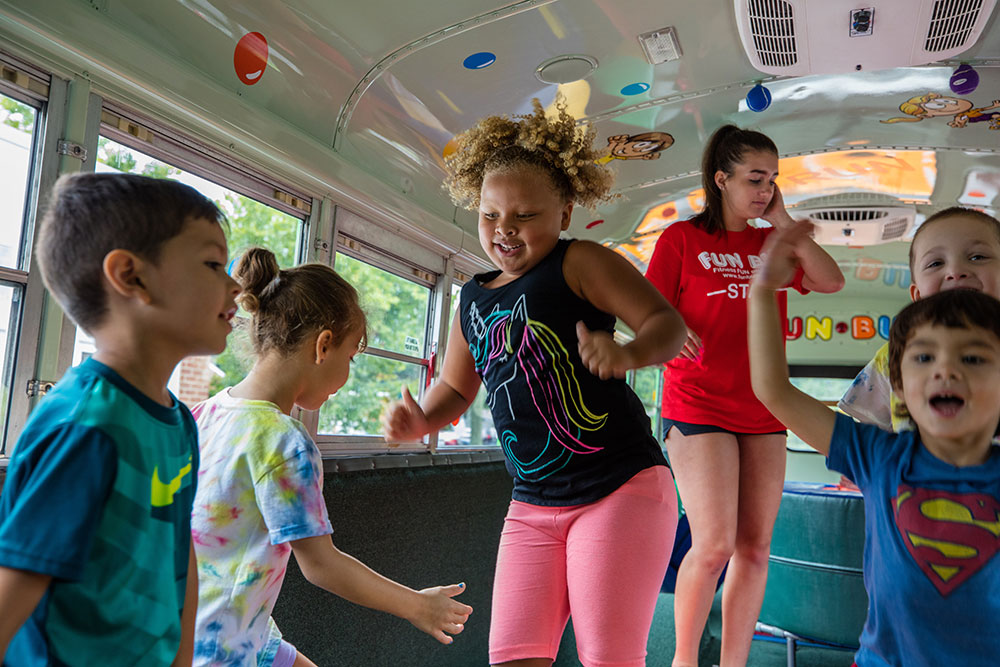 Currently, our Franchise owners bring in an average of $154,587 annually, making FUN BUS one of the industry leading indoor playground franchises.
If you are looking for a career that is flexible, fun, and profitable, FUN BUS is the answer. It is very possible you can make just as much, or more than our average earners. Our demand is growing swiftly and our BRIGHT GREEN BUSES are driving around the nation bringing fun and learning to children and sweet, sweet success to Franchise Owners.
$500 Million Kid Fitness Industry
The opportunity of a successful, flexible career in the $500 million kid fitness industry can be yours too! All you need to climb aboard the FUN BUS is a passion for fitness, a love for community and children, and business-savvy skills.
$25 Billion Birthday Party Industry
FUNtreprenuership with FUN BUS is a great way to make a living. We target the $25 billion annual birthday party industry.
$2 Billion Summer Camp Industry
Not only is it fun and flexible, it's also extremely profitable! While our main focus is the multi-million dollar kid fitness industry, we also target the $2 billion annual summer camp industry.
If you would like to inquire about further financial details, feel free to request a copy of our Franchise Disclosure Document (FDD). The FDD contains all the juicy details for investors who are seriously considering this promising opportunity. We are proud of the success we have made and happy to share our financial information with anyone who is interested in joining our team.
Finding More than Success
While the profitability associated with FUN BUS is an enticing point for anyone, most of our Franchise Owners find that what they love the most about FUN BUS is the fulfillment they gain from investing their time in the children of their local community. meaningful.
FUN BUS is all about fighting the childhood obesity epidemic and spreading the love of physical education to young children. By teaching young kids the importance of moving their bodies, our indoor playground franchise program is able to encourage the growth of strong, healthy young adults. If you've ever dreamed of a career that can bring you both success and meaning,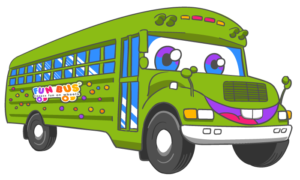 FUN BUS is the answer. By investing in our mobile franchise, you can create a successful future for both yourself and the young children of your community.
And, while money in the bank is important, we all know that giving back is what makes life.
Get Moving and Grooving with FUN BUS Today
Are you excited about our opportunity for success and fulfillment? We are excited to invite you to the FUN BUS team! We are looking for business savvy individuals who like to have some FUN! Get your life moving and grooving along the path of success, just like the kids who will be moving and grooving on your BRIGHT GREEN BUS. Contact us today to learn more about getting started.