Our Kids Franchise is Perfect
For

Fun

trepreneurs
The climate controlled, colorful, laughter-filled FUN BUS is quite a refreshing contrast to the stuffy, uptight environment of many common corporate offices. Who decided that all careers had to be so serious? At FUN BUS, we like to have fun! If you're looking for a career that allows you to have fun and be creative, then FUN BUS could be a good fit for you. The FUNtreprenuers who already are part of our preschool franchise have expressed joy in their experience with FUN BUS. Many came from corporate backgrounds and were looking for a better work-life balance.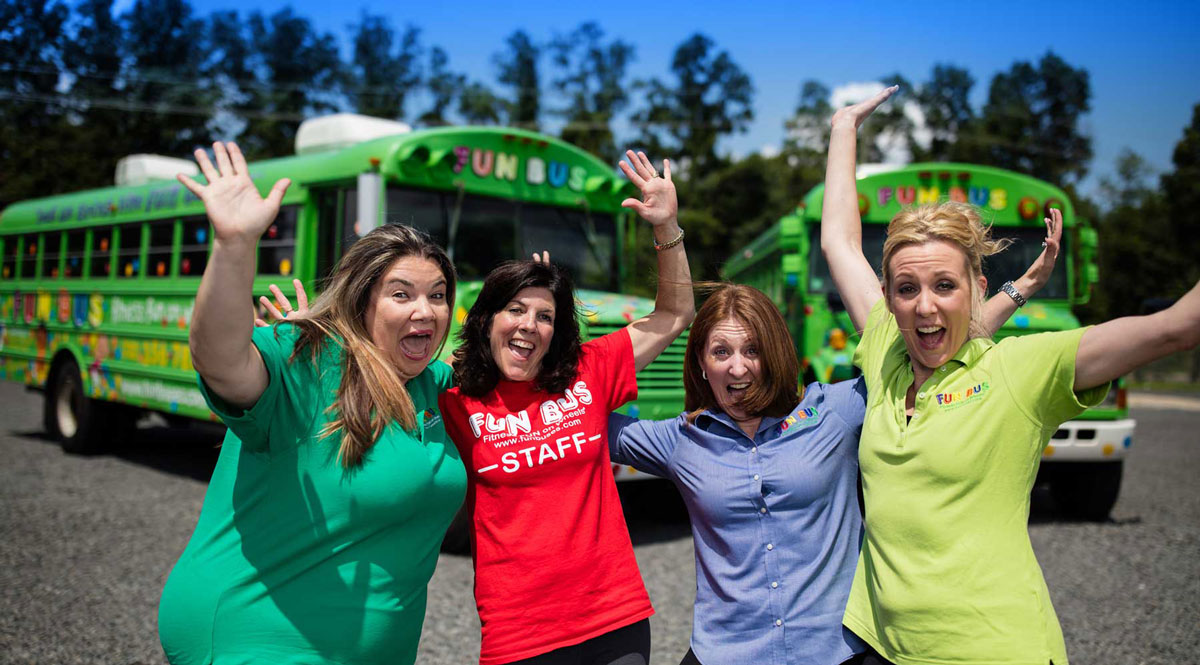 $500 Million Kid Fitness Industry
The opportunity of a successful, flexible career in the $500 million kid fitness industry can be yours too! All you need to climb aboard the FUN BUS is a passion for fitness, a love for community and children, and business-savvy skills.
$25 Billion Birthday Party Industry
FUNtreprenuership with FUN BUS is a great way to make a living. We target the $25 billion annual birthday party industry
$2 Billion Summer Camp Industry
Not only is it fun and flexible, it's also extremely profitable! While our main focus is the multi-million dollar kid fitness industry, we also target the $2 billion annual summer camp industry.
The FUN BUS is a mobile franchise , meaning our owners go where their business is. We drive to preschools, daycares, birthday parties, camps, and various events. These multiple streams of revenue mean that our owners never have a problem staying busy! Many of our current mobile franchise owners started with one FUN BUS and went on to develop different territories with multiple buses.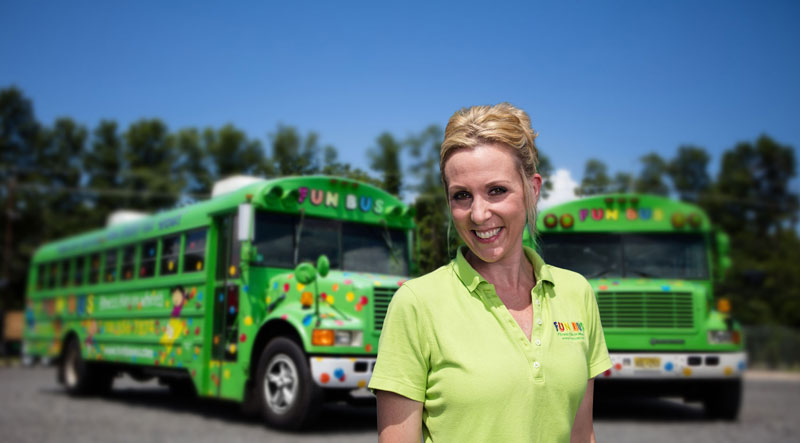 With FUN BUS, the sky's the limit. We are committed to expansion because it is our belief that all children across the nation deserve access to appropriate, fun-focused fitness programs. By presenting a business model that is guaranteed to succeed, we have been able to help FUNtrepreneurs along the way. But don't take our word for it – check out the videos below to see what two of our leading FUN BUS owners have to say!
Fitness Enthusiast
You understand the importance of developing healthy exercise habits in children at an early age and you enjoy helping children develop these habits through FUN.
Community Leader
FUNtrepreneurs are recognized for the positive effect they have on community youth and their partnerships with community organizations through a kids franchise .
Love Working With Young Kids
You were blessed with the patience, the energy, and the drive required to keep up and teach young children.
FUNtrepreneur For A Preschool Franchise
You're ready to be your own boss, to make your own hours, and to be in charge of your future. And you're ready to have some FUN!
Explore A Successful Career With A

FUN BUS Mobile Franchise
At FUN BUS, we know that success is a main concern of all of our current and prospective Franchise Owners. That is why we back up every FUNtrepreneur with corporate support. From training, marketing, curriculums, and monthly revenue reviews to continued support via phone call or email, you will never be in business by yourself. It is in our best interest that all of our FUN BUS locations succeed and we do all we can to support our FUNtreprenuers.
You've heard from our current FUN BUS owners and have seen that a fun, successful, fulfilling, and flexible career really is a possibility. If you're ready to learn more about how to become a preschool franchise owner, take a look at our investment page and feel free to reach out with any questions!