FUN
trepreneurial

Kids Franchises
While a little bit of FUNtrepreneurial spirit will take you a long way, our corporate support team will make sure you have everything you need to find success with FUN BUS. We've learned a lot over the almost two decades we've been in the kid franchise industry. Starting a business means facing a lot of challenges, and we've done all the hard work so you don't have to. When you join the FUN BUS family, we will be there from day one to get you started. From helping you find a bus to coordinating the entire refurbishment process, your BRIGHT GREEN FUN BUS will be ready to roll in no time! Then we will train you so that you are comfortable to run your business, generate sales, fill out your FUN BUS yearly events calendar, and hire and train your own FUN BUS staff. We want to make sure you're as comfortable as possible when it comes to running your business and we promise to be there every step of the way.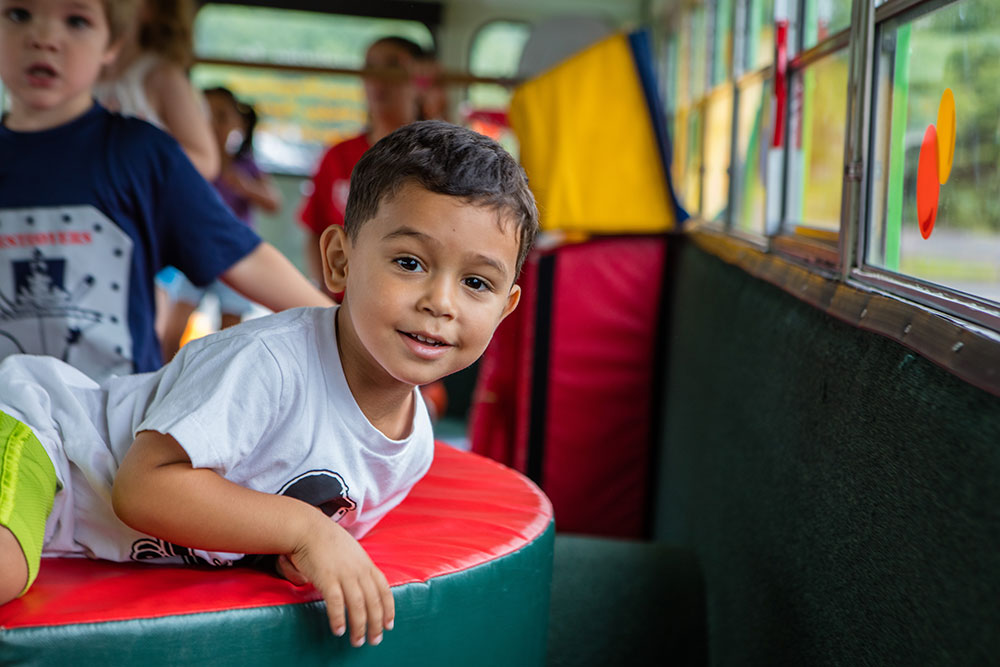 When it comes to running your own business, we want to make sure that you are as comfortable as possible, from the moment you begin your new entrepreneurial journey with FUN BUS and beyond. We do this by providing you with all of the tools, training, and support that you'll need. If there's ever anything else that you need, we're only a phone call, text, or email away.
Bus Refurbishment Support
We assist in sourcing the buses and the standard program equipment needed to get your mobile franchise up and running, coordinating the refurbishment process beginning to end.
Marketing a Mobile Franchise
Our solid marketing program helps train FUNtrepreneurs on how to create and maintain relationships within your community to optimize and maximize all revenue streams including schools, parties and events.
Weekly/Monthly Support Calls
We support your continued success via many communication streams including support calls, field support, newsletters, Franchise Owner forums, task forces, monthly revenue reviews and franchisee conferences.
Staff Hiring & Training
You will be fully trained to confidently recruit, hire and train your mobile franchise staff, the FUN BUS way.
Technology
We utilize technology to improve daily operational efficiencies and to support your local franchise marketing strategies.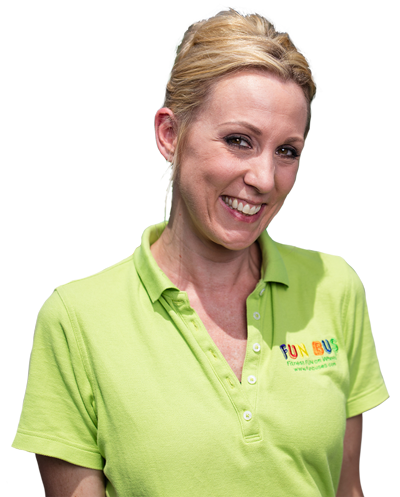 While we are dedicated to FUN, our main mission is combating the childhood obesity epidemic in the United States. We do this by setting up all of our mobile gym franchise owners for success from Day One, and for the entire time they are part of the FUN BUS family. That's right - when you join our franchise, you will have access to our support team 24/7 via phone call, email, or text! We also hold monthly reviews and franchise conferences to keep everyone in the loop (and to have a little FUN of course). When you partner with FUN BUS, you'll never be in business by yourself.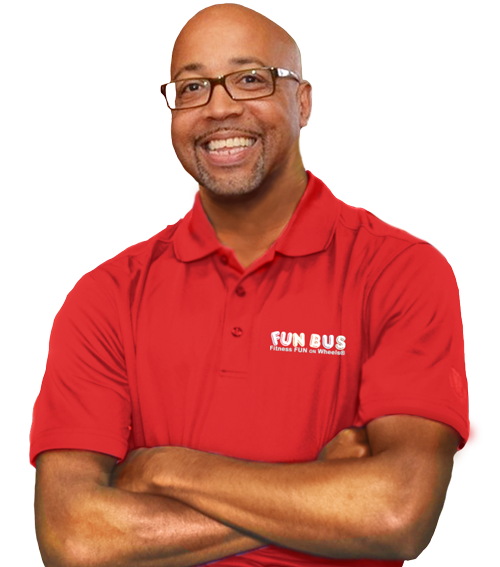 Our training program is so good that you'll feel 100% confident running your mobile gym franchise once you get your FUN BUS rolling. But our support doesn't stop there! Our marketing team will assist with local advertisements, social media, and all online marketing to help you maximize all sources of revenue. Additionally, we will provide you with all the technology and software necessary to schedule your events, maintain customer profiles, and stay on top of sales leads. We provide all of our FUNtreprenuers with the tools and training they need because they share our vision of bringing fun and fitness to children across the nation.
Where Dreams Come True
People from all across the country are making their dreams of business ownership come true with FUN BUS. Listen to one of our original FUNtrepreneurs, Mia Buckley, talk about what it's like to own her own FUN BUS kids franchise.
Fulfillment with a

FUN BUS Career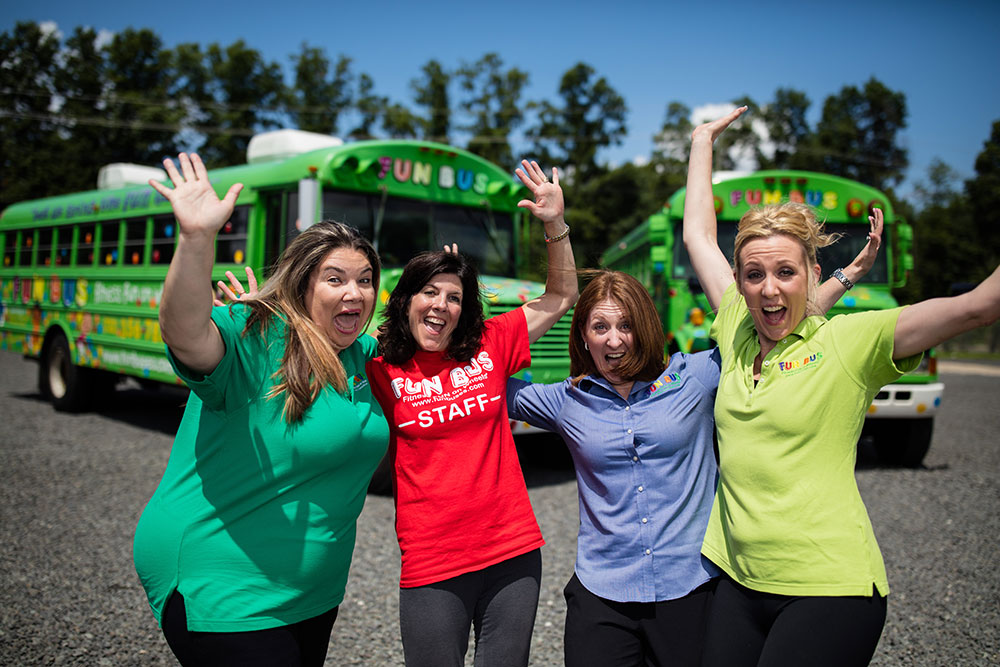 With our mobile gym franchise model and industry-leading corporate support, there's absolutely no way you can fail. We've made our business model easily scalable because most of our franchise owners do so well that they want to expand within their second year of business. Whether you have one bus or 10, the amount of support you'll receive is phenomenal. FUN BUS is a FUNtrepreneurial family and we'll never let you down. Whenever you have a question, we're always just a phone call away.