Not many business owners get to play for a living. But at FUN BUS, "fun" is our first priority! Our Franchise Owners spend their days at preschools, daycare centers, birthday parties, summer camps and community events keeping kids active, socially engaged and learning gross motor skills in order to foster healthy development. Operating a mobile franchise allows us to be where the kids are, offering clients a convenient way to implement physical activity into their events and programs. FUN is what makes our wheels go round!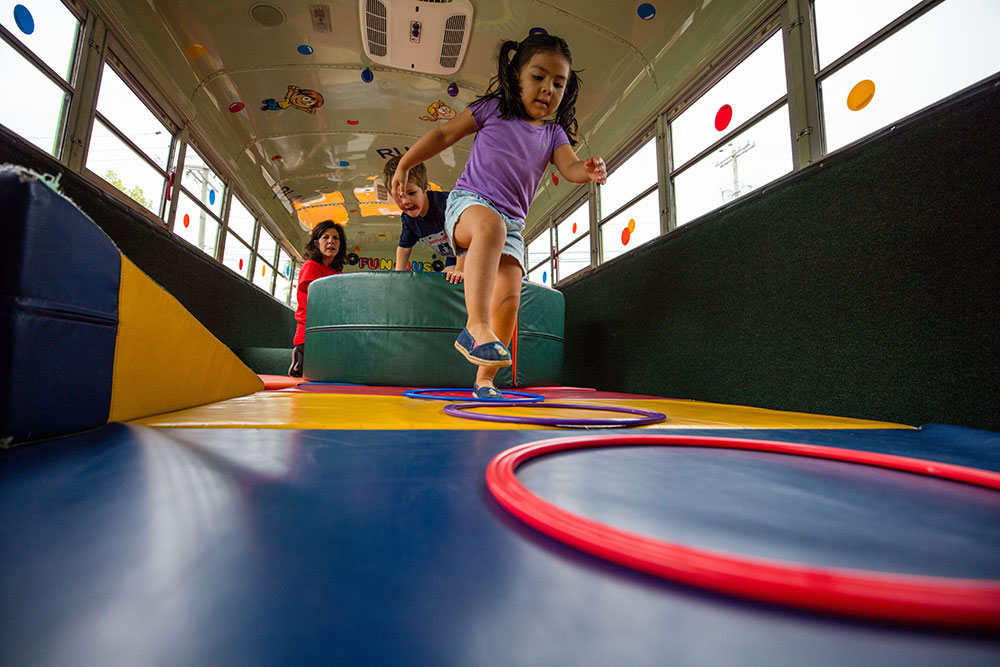 The best part of FUN BUS ownership is having the opportunity to make a positive impact on the lives of young children by providing a healthy and safe environment for skill development and smile creation!
– Stacey Kimmins
FUN BUS CEO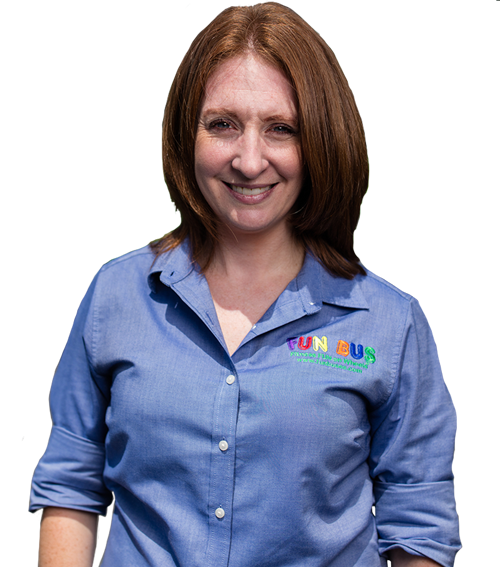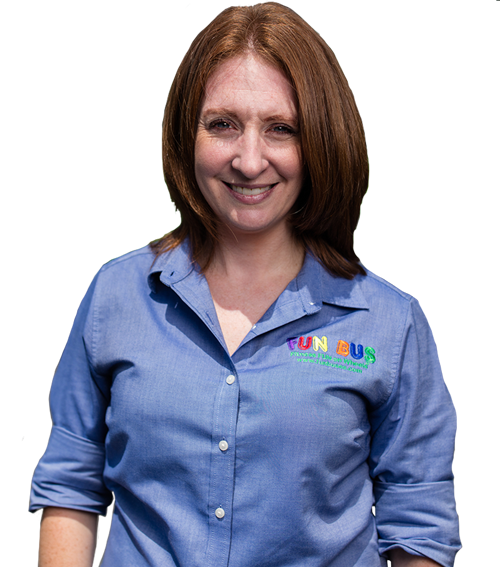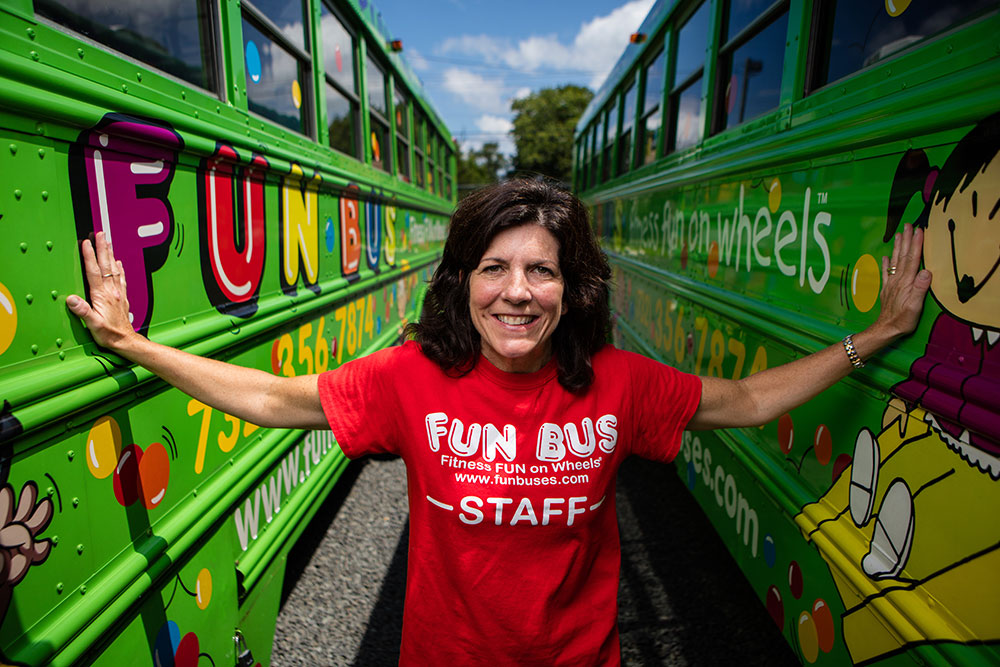 Running a FUN BUS is Easy!
To get up and rolling with your own FUN BUS requires an investment of $96,150-$119,900*. You'll receive incredible support all along the way when it comes to acquiring and retrofitting your bus, customer acquisition, marketing, training, planning your grand opening and beyond. Rest assured, when you franchise with FUN BUS, you'll get all the support you need to succeed.
*Numbers obtained from our 2021 FDD
Where Dreams Come True
People from all across the country are making their dreams of business ownership come true with FUN BUS. Listen to one of our original FUNtrepreneurs, Mia Buckley, talk about what it's like to own her own FUN BUS indoor playground franchise.
1. Ensure You're a Good Fit
Do you have a passion for encouraging kids to be physically active? Do you have a background in business? If you're energetic, patient and playful, all of those things qualify you as an ideal candidate.
2. Reach Out to Us
Complete the form below and introduce yourself.
3. Fill Out the Questionnaire
We'd love to know a little more about you, so simply fill out the form we send you and, in return, we'll tell you some more about us!
4. Let's Talk By Phone
Tell us about your background and goals for the future. We'll tell you some more about the industry and what makes this opportunity so unique.
5. Research the FUN BUS Model
We'll give you more information to help you know about our brand, business model, support system, marketing programs, etc.
6. Franchise Disclosure Document Review
Learn more about the protocols, investment levels, financials and other details to give you a thorough understanding of who we are.
7. Participate in a Clearance Call
Our team will run through a few more questions to determine mutual compatibility. This call will be used to interview you further.
8. Engage in a Peer Review
Learn firsthand from a FUNtrepreneur what it's like to operate a mobile franchise.
9. Experience Discovery Day
If all has gone well up to this point, you'll be invited to meet our corporate team, tour our buses and see us in action.
10. Join the FUN BUS Family!
Once all the preceding steps have been successfully navigated, you'll be given notice as to the final status of your application.
A Mobile Franchise Opportunity You Don't Want To Miss!
Interested in learning more about our indoor playground franchise? You've come to the right place. If our website or FAQ page doesn't answer all your questions, feel free to fill out the form below asking us anything else you'd like to know. We'd be happy to hear from you!
Not only will this career bring in strong revenues, it'll also keep you young at heart. Inquire with us today!