Here at FUN BUS, we pride ourselves on our one-of-a-kind model that allows us to bring the fun wherever the fun is needed! Rather than requiring clients to come to us, we come to them wherever they are. Preschool play time? We're there. Summer camp? We love summer camp! Birthday parties? We can't wait! Our bright buses allow you to plan around what works best for you and for your client.
Unlike other more expensive franchises, FUN BUS is built around flexibility. Because you're not bound to a single location, you can scale your business throughout your entire community and build lasting relationships with the kids and adults you work with. Plus, you get to dedicate your work day to creating healthy habits with kids in your community! Children spend so much more time in school these days having to sit still that providing them with a fun, safe space to play is incredibly important. You'll have the satisfaction of knowing that you have truly made a difference in your community and in the lives of each child in your bus.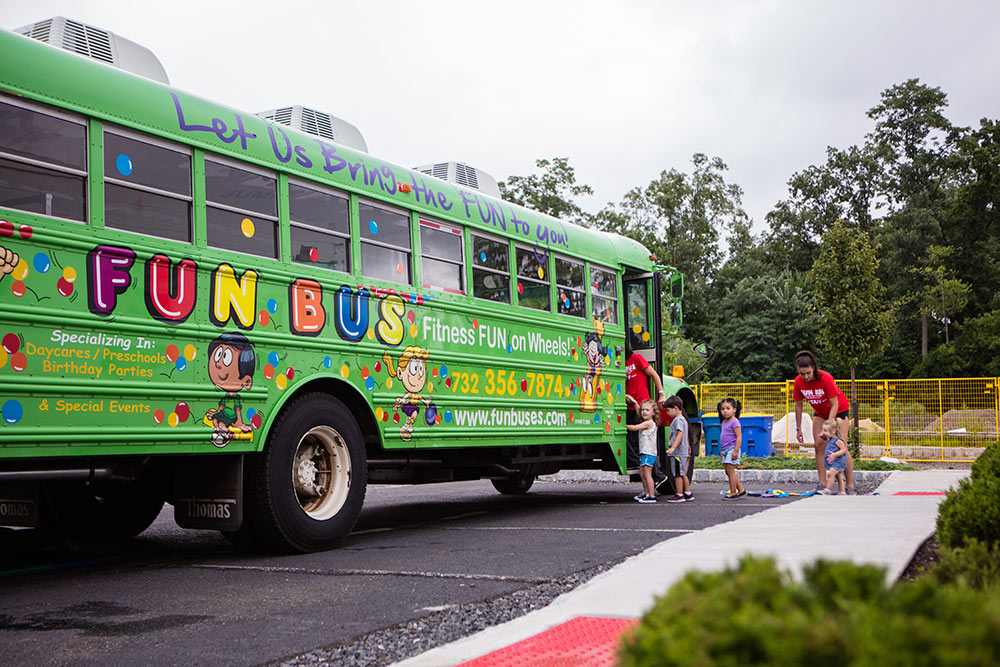 We are a one-of-a-kind franchise with virtually no competition! Unlike other businesses that operate out of a traditional brick-and-mortar store with specific hours of operation, our Owners are able to find clients all over their communities, wherever their bus will take them. Whether providing fun for preschools and daycares during the week or to birthday parties or religious organization events on the weekends, our buses are ready to roll. You'll be able to organize all the schedules from the comfort of your home whenever you're not out and about. How great is that?
FUN BUS wants to make your job as FUN as possible too, so we've worked with industry experts to create more than 50 different plans that you can use with kids on your buses. Each plan includes 30 minutes of fitness for two instructors to lead. 30 minutes not enough? Clients can extend to an hour or more if wanted! These plans include games, props, and loads of movement on our safety-first buses.
Our refurbished and retired school buses are climate controlled, allowing you to operate comfortably no matter the weather. We know that young kids can get a little wild, so we've padded the walls of each bus with 1" thick custom, brightly colored padding to help everyone stay injury free. Full of age-appropriate gym equipment and bright colors, your kids will cheer when they see you coming! Plus, you are able to advertise everywhere you go–it's hard to miss a FUN BUS!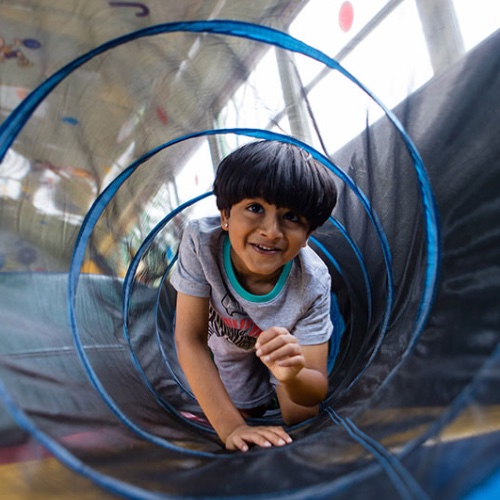 What Makes FUN BUS a Great Investment Opportunity?
FUN BUS stands out among franchises because it sits in the middle of three incredibly successful industries: the Kids Fitness industry, the Summer Camp industry, and the Birthday Party industry. By capitalizing on each of these opportunities owning a FUN BUS puts you in a fantastic position for financial success. In fact, our Owners currently bring in an average of $154,587 annually. We are proud to be one of the most profitable kid-focused franchises around.
We attribute much of that success to the flexibility of our model and the low investment costs, especially since you're not required to find a traditional storefront location. No need to lease and pay for retrofitting a space to fit a franchise. Your initial investment in FUN BUS covers your training, the vehicle purchase and refurbishment, all the equipment and technology you need to make sure your bus is ready to go, and all the costs associated with your Grand Opening! You'll be ready to roll far sooner than the average Franchise Owner.
In addition to finding financial success as an Owner of a FUN BUS, you'll have the satisfaction of knowing that you are truly making a difference in your community. With more than 38 million children worldwide identified as overweight or obese in 2019, we are passionate about helping to develop healthy habits in children. Through fun and games, they'll climb, move, bounce and jump their way to increased activity!
Think you'd be a great fit for FUN BUS? We are actively seeking Owners who are enthusiastic about fitness and health, love networking and building their community, and who are passionate about working with children. Contact us today and get started! We can't wait to have fun with you.
Get Started Today!
When asked if I'm loving FUN BUS, I always answer: Definitely! My passion is for connecting with people, especially kids, and providing positive reinforcement and building self-esteem. FUN BUS is perfect for that.
- Joe Texeira
FUN BUS FUNtrepreneur