Many of our Franchise Owners come from corporate backgrounds, having worked in stuffy offices they found constricting. Compare a typical desk job with one in which you get to romp around in a fun-filled, colorful bus surrounded by laughter and movement, and you'll understand what makes running a FUN BUS kids franchise so appealing!
The benefits of a mobile kid's franchise are various for FUN BUS owners:
A Change of Scenery
Unlike almost every other corporate job out there, when you run a mobile franchise no two days are alike. You might spend time at a local preschool in the morning and host a birthday party across town that afternoon, then find yourself at a nearby venue for a community event at the end of the day. The constant change of faces and locations makes for invigorating work!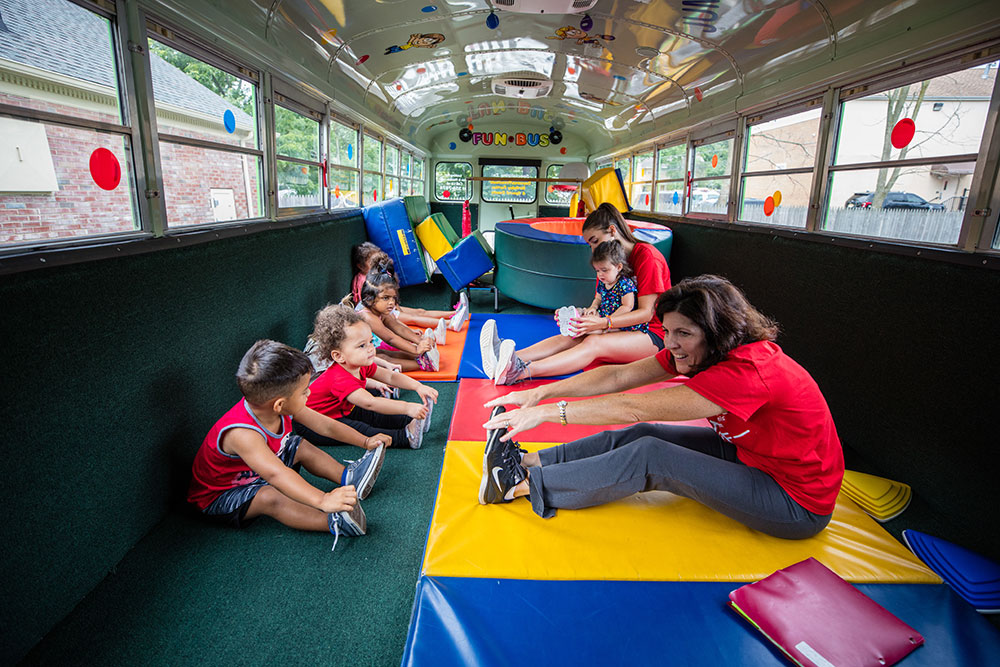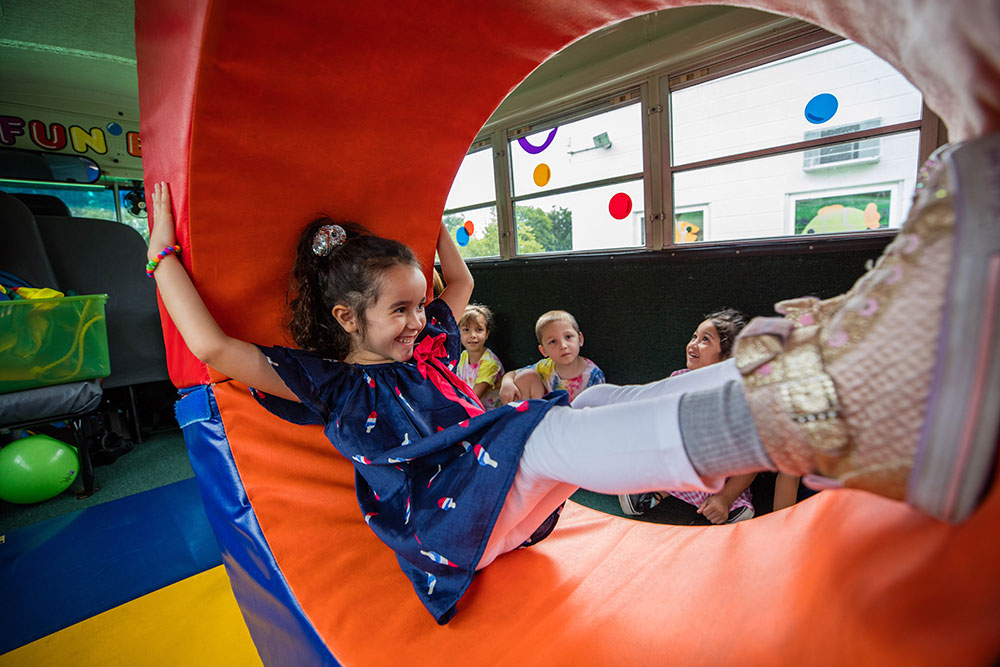 Support Healthy Living
Reduced physical education in schools and higher rates of childhood obesity have increased the demand for activities that get kids up and moving. Parents and educators love that we provide 30-minute fun fitness activities designed by industry experts. Building healthy habits with our two to seven-year-old clients is one way to help them have fun through movement all year long.
Multiple Streams of Revenue
We support community fitness through our kids' franchise by targeting preschools, daycare centers, summer camps, birthday parties and public events. Our Franchise Owners stay busy enough to operate multiple buses over time.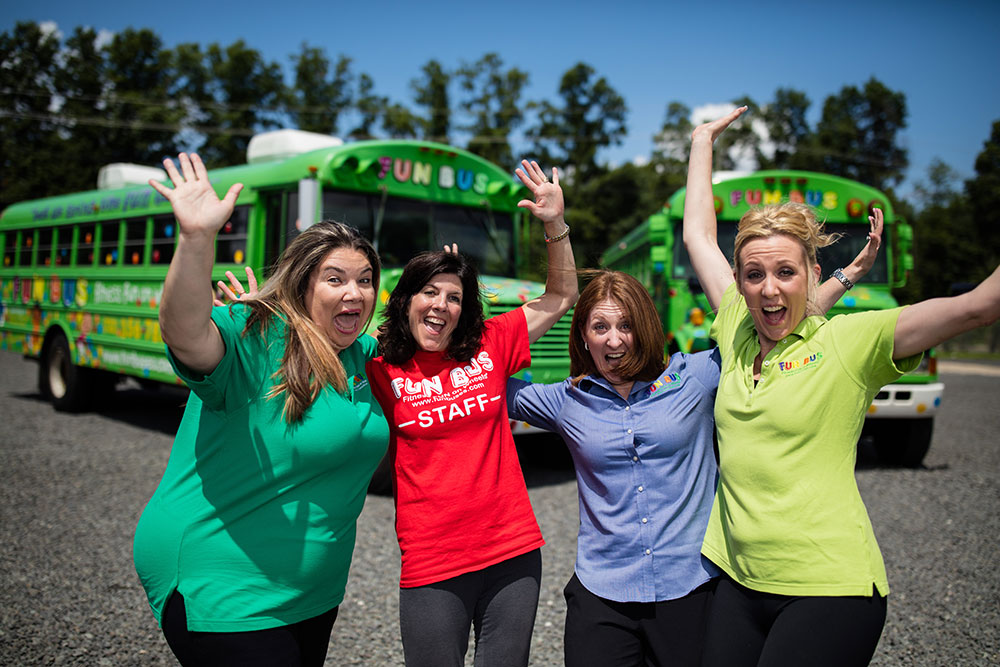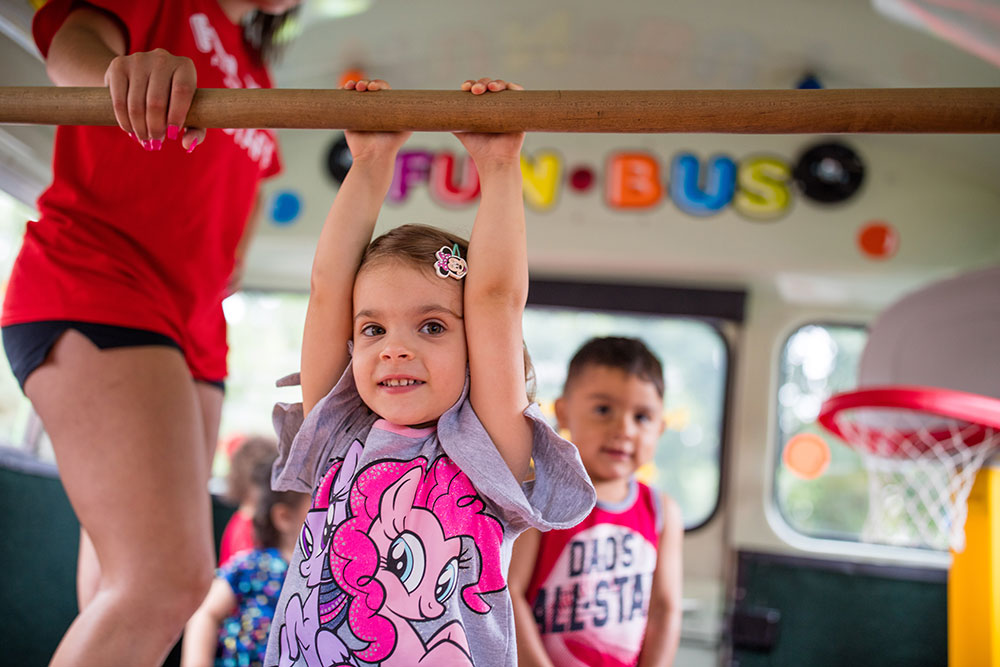 Strike the Right Balance
If having time for other priorities is a big deal to you, you'll want to find a mobile franchise that supports your need to strike the right balance. As a Franchise Owner with FUN BUS, you get to set your own hours and take charge of your schedule in a way that serves you best. Another advantage is being able to manage office work from home.
Potential for Success
After working for a daycare for 13 years, Franchise Owner Chrissy Truberg was tired of the long hours and scant pay. Five years into her FUN BUS career, she says, "I did not expect to be doing this well financially when I took this on in 2013." Within a few years, she had scaled up to operating multiple buses and loved that she could take charge of her life again.
With a reasonable investment starting around $65,000*, average returns are close to $155,000* annually. Just another reason to say "YES!" to FUN BUS.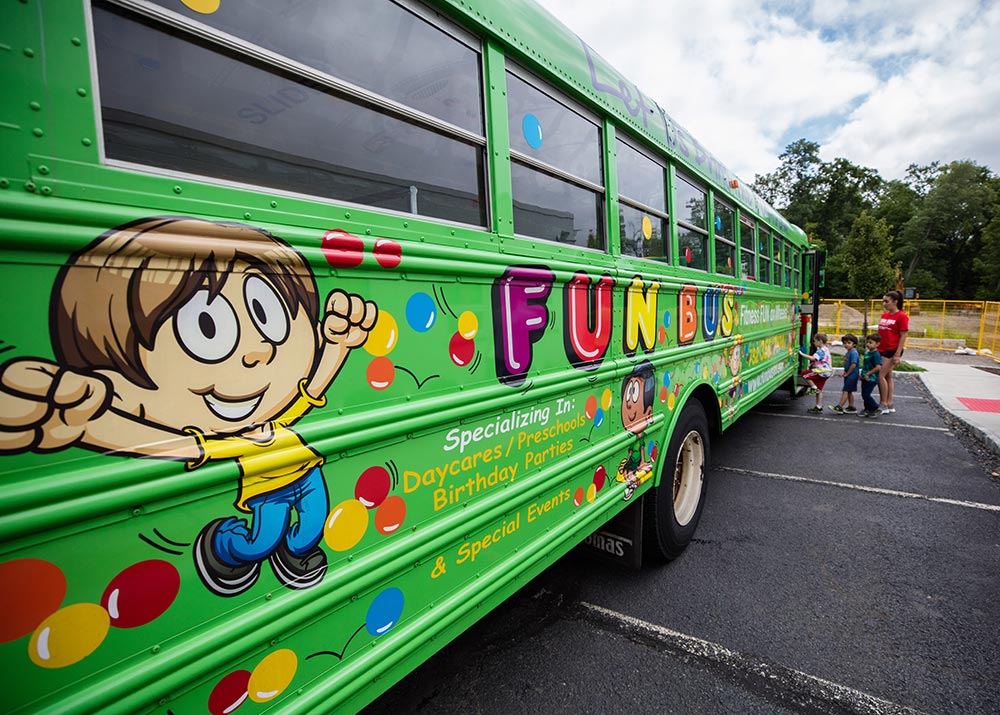 Get All the Help You Need
Our corporate team is here to help you with any questions you have, all along the way. From finding and refurbishing the right bus, to marketing, hiring staff, and learning to use our software program, you'll never have to feel alone or second-guess your decision about starting a kids franchise with FUN BUS. You'll feel 100% competent as you get started, and will love all the benefits that come with being a FUN-trepreneur.
If you're passionate about fitness, love working with kids, and are a natural community leader, we'd love to hear from you! Reach out today!
*Numbers obtained from our 2021 FDD
When asked if I'm loving FUN BUS, I always answer: Definitely! My passion is for connecting with people, especially kids, and providing positive reinforcement and building self-esteem. FUN BUS is perfect for that.
- Joe Texeira
FUN BUS FUNtrepreneur