Finding the right opportunity in a franchise for children's activities has gotten much easier when there's a franchise like FUN BUS rolling around! FUN BUS is a unique franchise in children's activities that offer franchise owners the opportunity to benefit from three unique industries all rolled into one. On average, our Franchise Owners bring in $154,587 in annual earnings thanks to our three streams of revenue. With scheduled school stops, birthday parties and summer camps, you'll stay busy.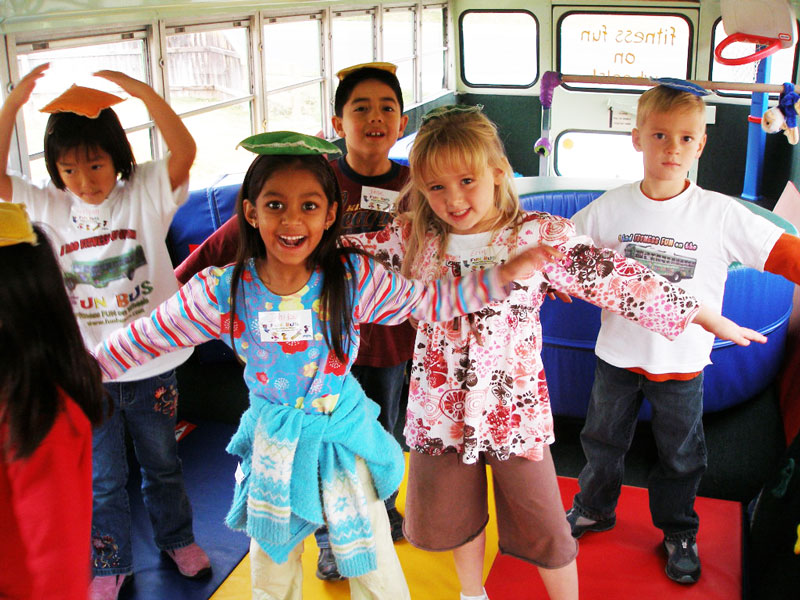 Summer Camp Industry
As a very unique industry, the summer camp industry brings in about $2 billion annually. Not at all a surprising number since parents want their kids to have enriching and memorable experiences in between school. And every parent wants their child to do more than just sit and play video games. FUN BUS not only provides the fitness-based fun that every parent loves but cashes in on the summer camp business in the rewarding experience of providing kids with lasting memories and parents with a well-deserved break!
Kid Fitness Industry
The childhood obesity epidemic overtaking younger generations can only be fought with the encouragement of healthy habits. As a FUN BUS Kids franchise owner, you'll be playing your part in ending childhood obesity. Seeing the smiling faces of children as they learn, grow and move their bodies will bring you more fulfillment than a paycheck ever could. But, thanks to our outstanding unit economics, you can have both fulfillment and profit, as the kids' fitness industry brings in about $500 million a year. How's that for something to celebrate?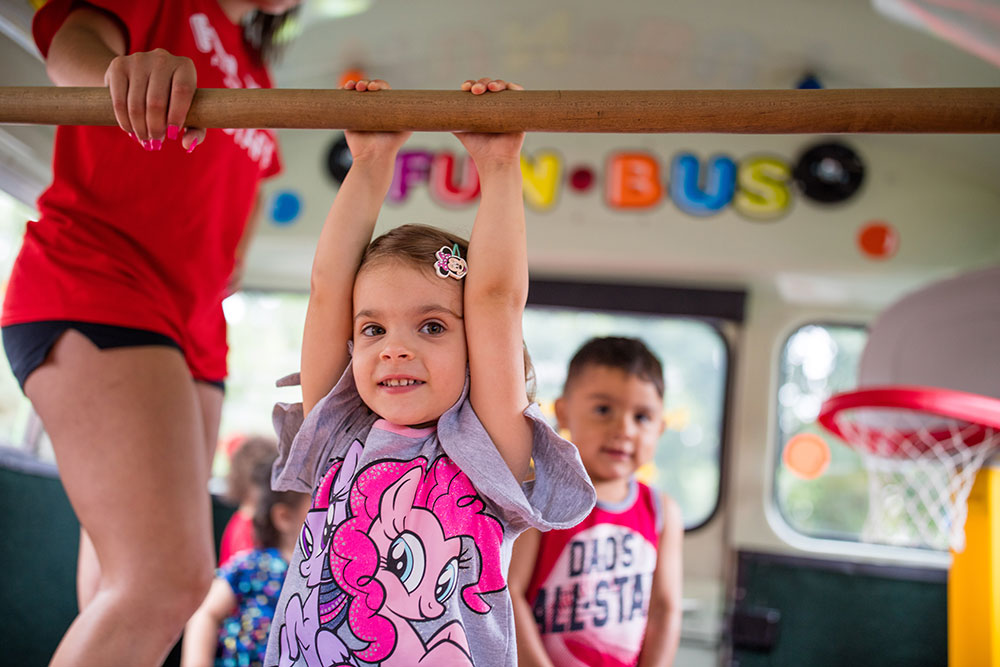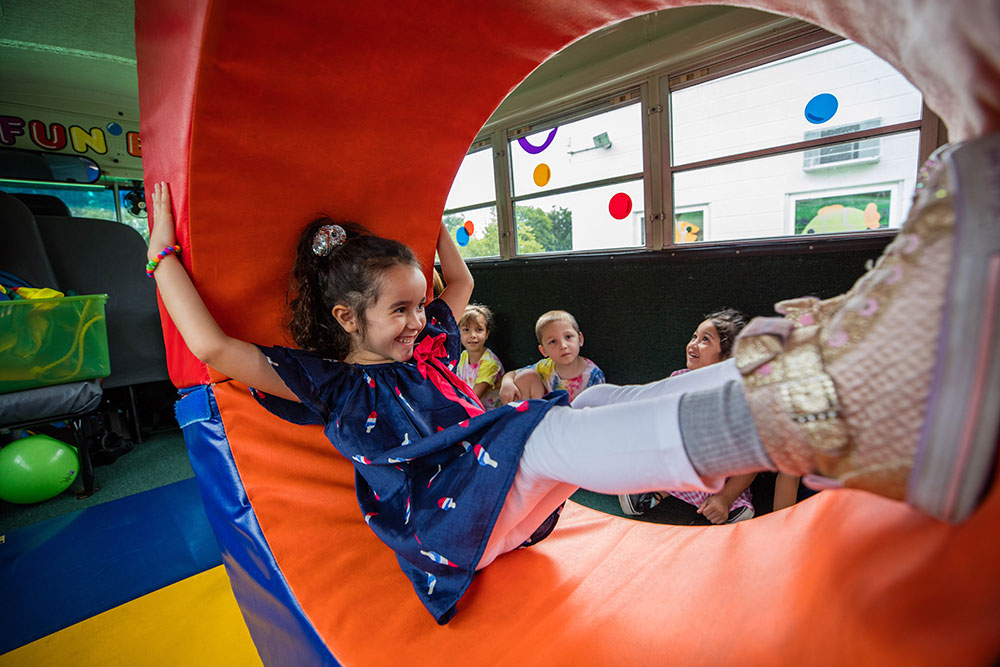 Birthday Party Industry
Accounting for nearly $25 billion annually, the birthday party industry is expected to grow. Planning a birthday party can become stressful when you have to consider food, invitations, entertainment, location and so much more. With a kids franchise like FUN BUS, parents can sit back and relax. We take care of all the entertainment and excitement of birthday parties to ensure fun for children and limited planning for parents.
"I did not expect to be doing this well, financially, when I took this on in 2013. When I took this on, our goal was to have one bus and now, 2018, I have 8 staff, an office manager, 4 busses, and 4 territories so. IT'S AMAZING!"
- Chrissy Truberg
FUN BUS FUNtrepreneur
Opening A Kids'
Entertainment Franchise
Are you interested in becoming a part of the FUN BUS family and opening a kids' entertainment franchise? We'd be excited to have you join the FUN BUS party! We are looking for business-savvy, fun-loving individuals who are passionate about working with children. As a fitness-inspired kids franchise, we also look for entrepreneurs who understand the importance of exercise and healthy living. No matter your level of educational experience, we can train you to the FUN BUS standards. You'll receive support from our corporate team to ensure you have all the resources you need to run your business. As long as you have the drive and desire to succeed, you'll make a good fit for our team. If we're the right fit for your career, all you need as a potential franchise owner is a low initial investment of $63,850 - $144,000.
FUN BUS franchise owners experience enriching benefits and advantages such as:
Freedom In Mobility
FUN BUS has wheels and is not bound to a single location. It drives business and it drives to business. As a franchise in children's activities, mobility is an incredible asset and necessity.
Convenience In Flexibility
This perk is for our FUN BUS entrepreneurs and parents! You get the schedule you've always wanted while helping make a busy parent's life easier.
Scalability
Once you're successfully set up at one location, you're able to use your own, easy-to-follow model to do the same elsewhere!
Strong Community Focus
Our FUN BUS entrepreneurs are actively involved in their communities through networking, partnering, and the positive impact that they make.
Personal Fulfillment
With the FUN BUS kids franchise, you are helping children with their confidence and their social/motor skills while instilling healthy habits that will last a lifetime.
*Numbers obtained from our 2021 FDD
When asked if I'm loving FUN BUS, I always answer: Definitely! My passion is for connecting with people, especially kids, and providing positive reinforcement and building self-esteem. FUN BUS is perfect for that.
- Joe Texeira
FUN BUS FUNtrepreneur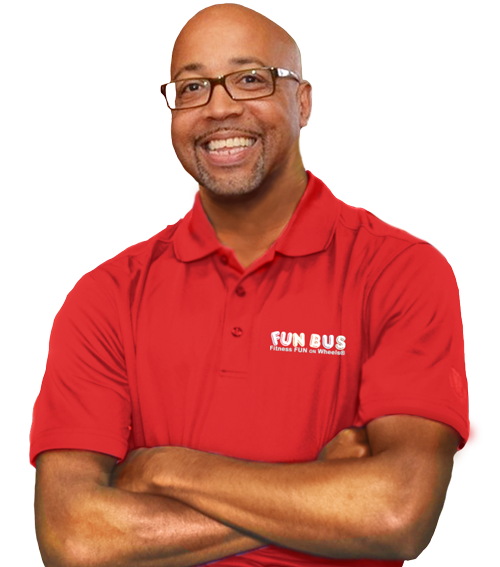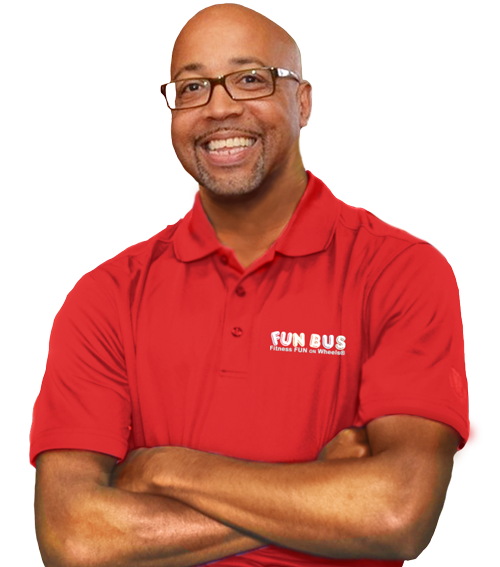 Join The FUN BUS &
Franchise In Children's Activities!
While revenue and success are certainly a reason to throw a party, working with FUN BUS gives you so many other things to celebrate. FUN BUS offers fulfillment, enrichment and the joy of bringing smiles to children's faces day-in and day-out! FUN BUS certainly stands out from the crowd – and not just with our bright green bus! Where competitors offer boring and unmotivating classes, we keep kids excited with tumble mats, climbing shapes, monkey bars and a giant slide.
Many of our Franchise Owners say that the joy they get from working to improve the lives of children brings them the utmost satisfaction and fulfillment. FUN BUS brings fitness-based fun to children and their parents! Why wait any longer to get into the ground floor of this incredible franchise in children's activities? Contact us today to hop on the FUN BUS craze!