Our Kids Play Franchise is Changing the Meaning of 'Fun'
With the rise of technology, children now have more access to TVs, smart phones, tablets, and video games than ever before. Multiple studies have shown that too much screen time is detrimental to developing brains. Children, who often spend hours in front of the TV or tablet, are at risk of various health risks, including:
Obesity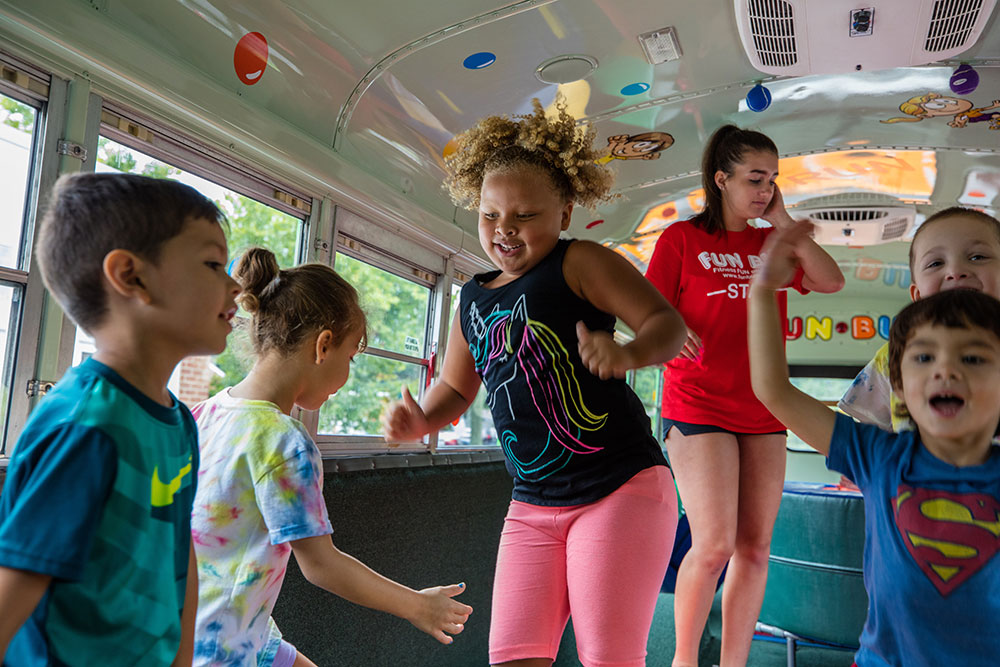 Technology usage is a passive activity, and it is proven that too much sedentary activity leads to obesity. You children need to engage in physical activity early on in order to set good habits for their future. Their bodies are still growing, so exercise and play is important for muscle and reflex development.
Developmental Problems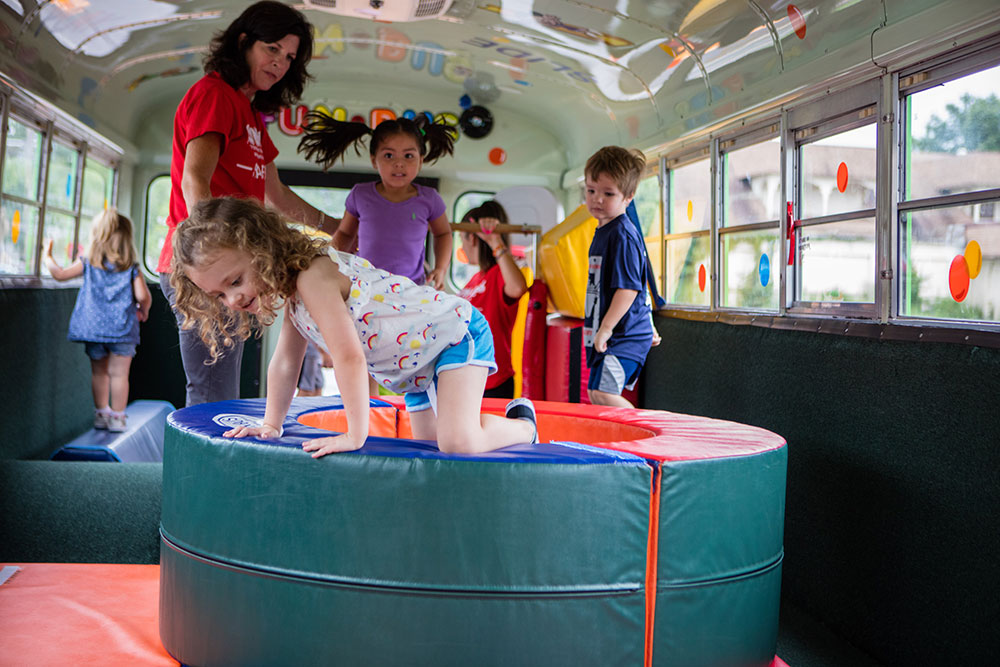 Current studies show a link between excessive screen time and slower development. Kids who spend 2-3 or more hours a day watching screens perform poorly on academic testing and struggle in school.
Behavioral Issues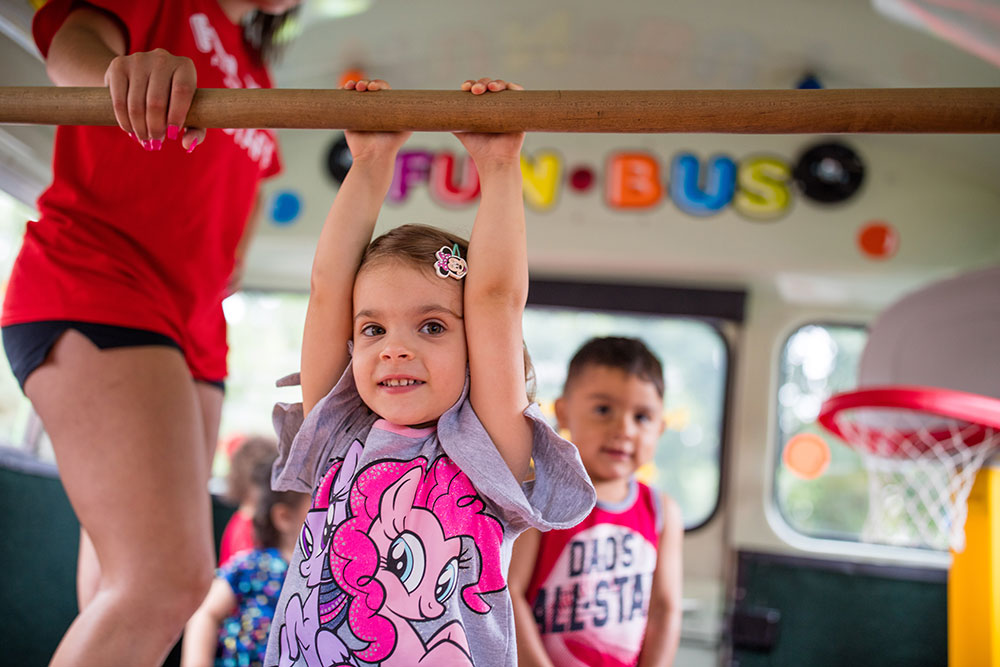 There has long been a theory on the connection between violence in video games and aggression. Studies also show that children that engage in multiple hours of screen time are more likely to act up in school.
How FUN BUS Combats the Technology Crisis
Parents often express frustration at finding the right balance between utilizing technology and encouraging physical activity for their children. FUN BUS is a kids play franchise that has answered this need. We are a mobile franchise that brings fun and engaging physical education to children around local communities in a BRIGHT GREEN BUS.
Our motto is "driving the love of fitness to the small child" in an effort to fight the growing childhood obesity epidemic. Obesity is one of the leading risks of too much screen time, and we work hard to make our curriculum extra fun so that children forget all about their tablets. Our kids play franchise instructors teach children games and activities they can do on their own at home, so the learning and growing never stops.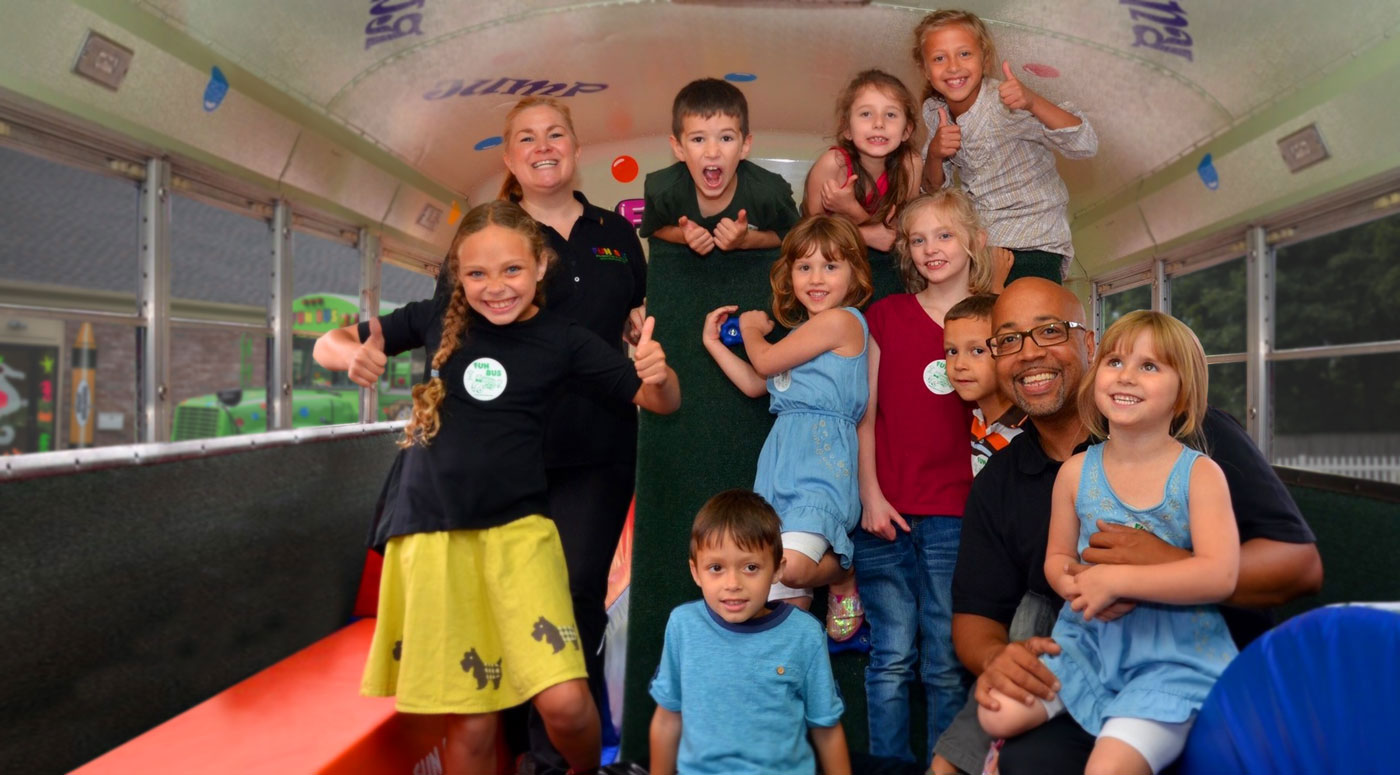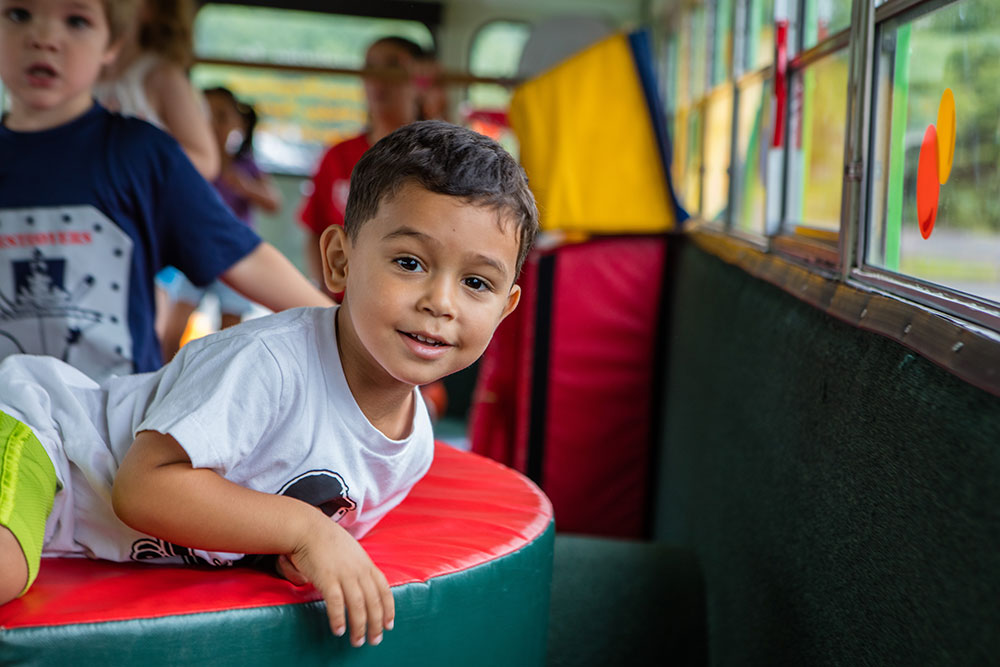 Physical activity, while essential for growing bodies, is also important for developing minds! The exercises and fun activities taught on the FUN BUS encourage social, cognitive, and motor skills. Once the wheels of the BRIGHT GREEN BUS roll into a school, birthday party, or community event, the kids go wild. We make things so FUN because are passionate about encouraging healthy habits in children across the nation. We are looking for like minded FUNtrepreneurs to join our team and help us spread the message of fitness fun!
Success and Fulfillment
As part of the FUN BUS team, you'll find fulfillment in enriching the lives of the children within your community. To top it off, you'll also be able to make quite a successful living for yourself! The kids fitness industry is a $500 million industry and FUN BUS is a leading kids play franchise. To learn more about how to take advantage of this successful and fulfilling kids franchise opportunity, contact us today.