If you are interested in investing in a franchise, the amount of options can be overwhelming. How do you know where to begin? The preschool franchise industry has been growing steadily, and this growth is projected to continue, making it a viable option. There are an estimated 74+ million children in the United States (or about a ¼ of the population) and this number is expected to reach 80+ million by 2030!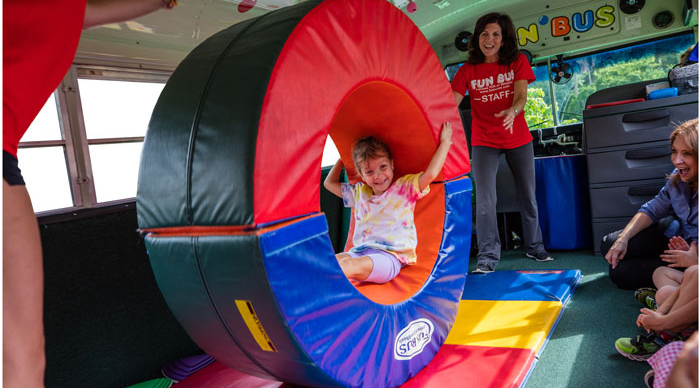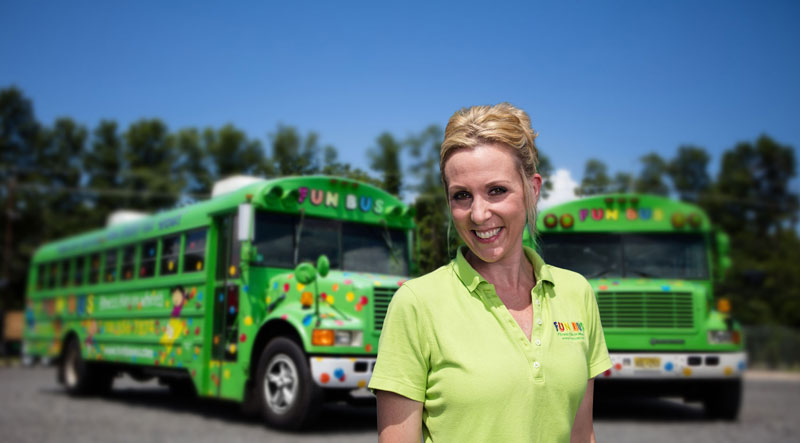 This population represents the very large consumer base that fuels the growth of children's play franchises! Another positive statistic shows that parents are spending more money on their children than ever before. A mobile gym franchise for children is proven to be recession resilient because parents always want the best for their children and will spend money on education and extracurricular activities even in times of economic downturn.
The leading child related industries are: Kids Fitness ($500 million annually); Summer Camps ($2 billion annually); and Birthday Parties ($25 billion annually). FUN BUS is a mobile gym franchise that capitalizes on all three of these lucrative industries! When it comes to investing in preschool franchises, FUN BUS is the best choice in the industry.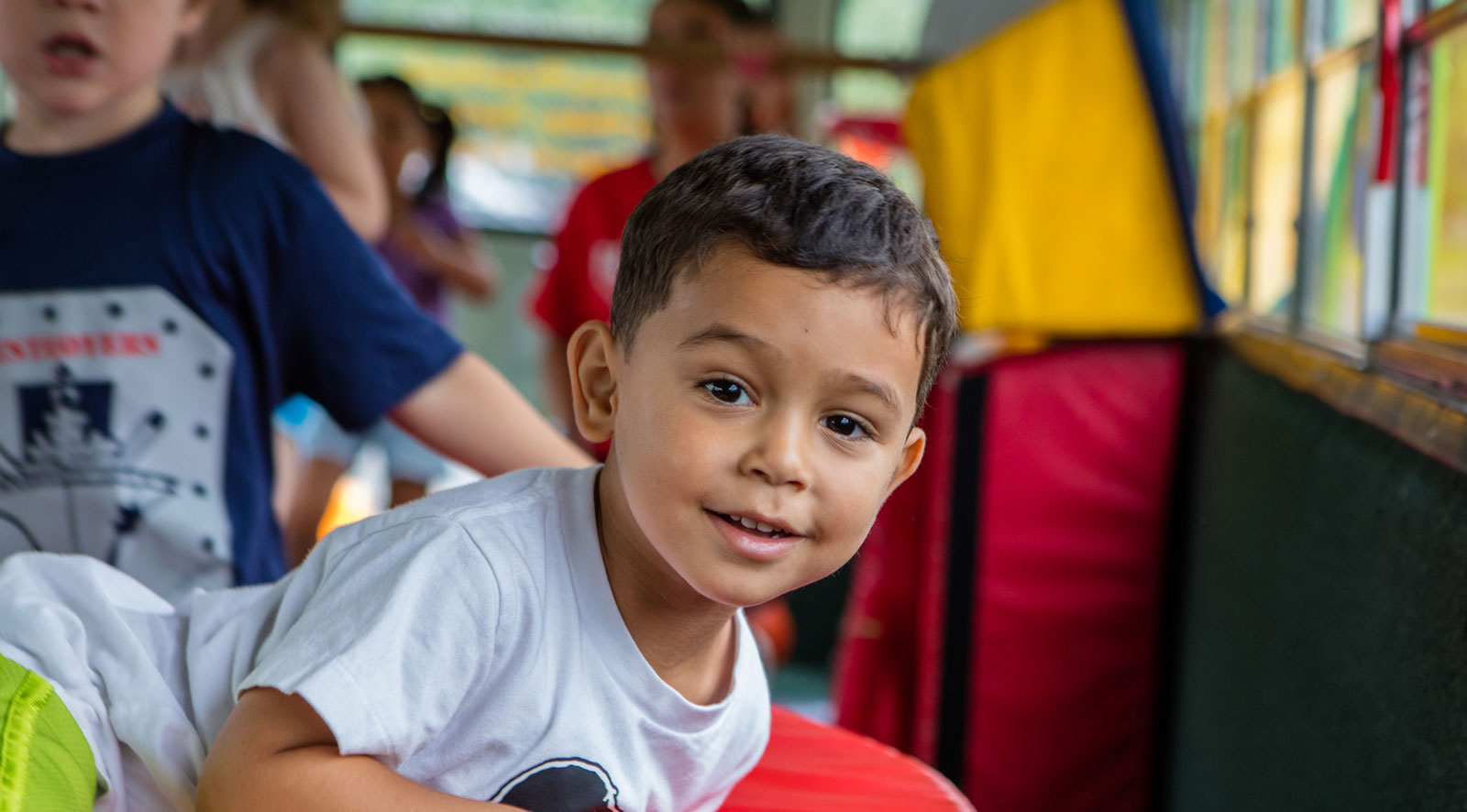 Where Dreams Come True
People from all across the country are making their dreams of business ownership come true with FUN BUS. Listen to one of our original FUNtrepreneurs, Mia Buckley, talk about what it's like to own her own FUN BUS kids franchise.
How Much Does it Cost to Open a FUN BUS Kids Franchise?
FUN BUS is a mobile gym franchise that drives the love of fitness to young children. Our completely unique business concept is a BRIGHT GREEN BUS full of child appropriate fitness equipment, games, and a huge slide!
This mobile gym franchise runs on wheels, meaning that franchise owners can take their bus wherever the business is. Our preschool franchise has seen spectacular success with daycares, preschools, and community events. Extra income is provided through summer camps and birthday parties.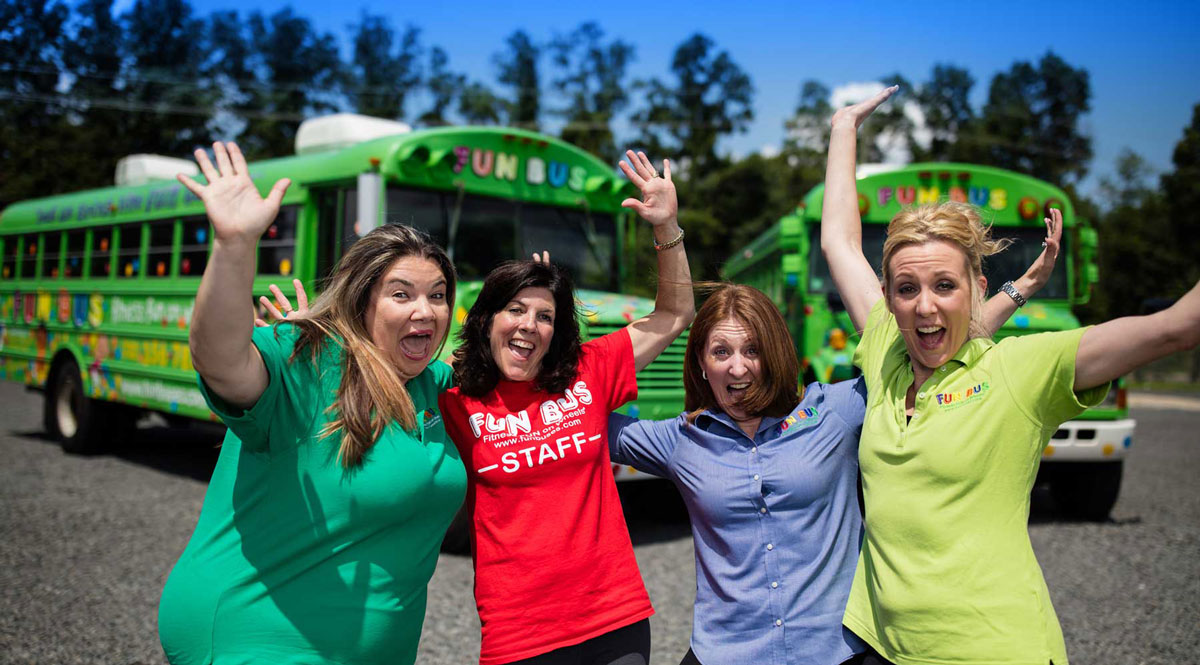 With such a fun concept and various streams of revenue, FUN BUS has become the leader among kid franchises. We are looking to take our BRIGHT GREEN BUS across the nation with qualified individuals! If you've got a passion for children and fitness, business savvy skills, patience, and imagination, we think you'll make a great fit.
If you're interested in partnering with FUN BUS, you'll be excited to learn that our initial investment cost is an industry low! Our franchise is mobile, meaning that you won't have to worry about renting a location and building out an entire fitness center. Everything you need is contained within the BRIGHT GREEN BUS. For just $96,150-$119,900, you can own your very own mobile gym franchise! This investment covers the franchise fee, your bus, refurbishment, equipment, training, and uniforms.
Join the Best Mobile Gym Franchise Today
We are excited about our mobile gym franchise opportunity and hope you are too! If you're looking for a career full of success, laughter, and fun, FUN BUS is for you. Most of our franchise owners love the fulfillment they get from helping children build healthy habits. We look forward to including more like minded people on our team. Contact us today to learn how to get started.